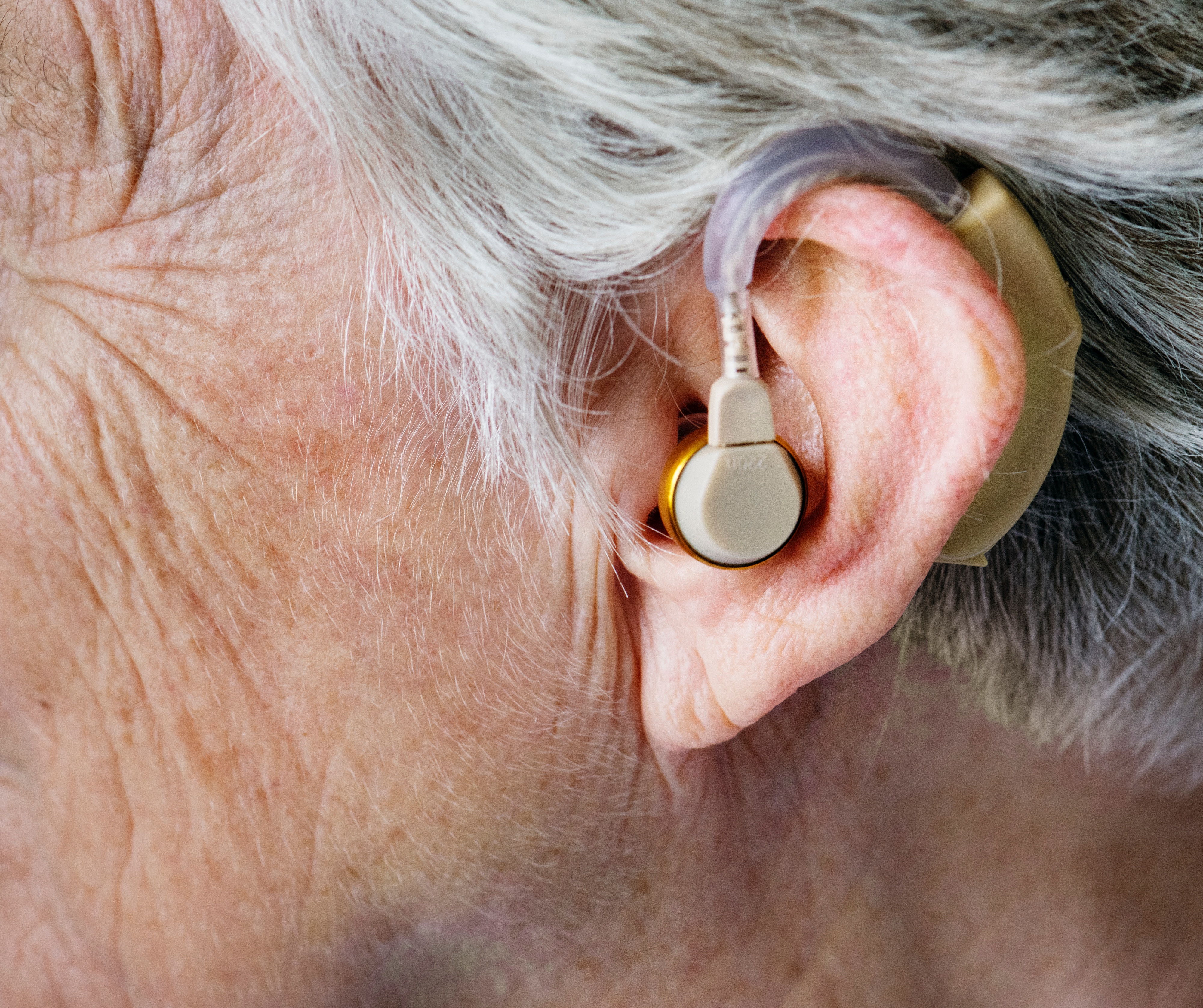 One of the fastest growing audiences for virtual assistants isn't Millennials or Gen Z, as many would predict, it's actually adults aged 55 and over.
These adults are using smart speakers and virtual assistants for everything from medication management and accident prevention to keeping in touch with their families. But an intriguingly personal form of virtual assistance is now making a dent in the AI market: hearing aids.
Since Bluetooth hearing aids surfaced in late 2013, manufacturers began introducing new features to augment the use and usability of these devices. According to Voicebot.ai, three out of five major manufacturers have added virtual assistant capabilities to their hearing aids.
"These first forays into utilizing smart assistants in conjunction with hearing aids aim to enhance the user experience through machine learning as well as providing answers to general and hearing aid-specific queries," states Voicebot.ai author, David Kemp.
From adaptive settings to tracking heart rates, here's how each manufacturer is innovating hearing aids.
Oticon
This Danish company was the first to integrate personal assistance into their hearing aids, earning them two Innovation Awards at CES 2019.
According to their website, the Oticon Kaizn aims to provide "personalized, human-driven hearing health care for thousands of hearing aid wearers worldwide". Using AI and Machine Learning, their unique hearing aids take note of the wearer's habits and preferences so it can automatically adjust itself in the future.
For example, if the hearing aid wearer walks into a loud restaurant, Kaizn will recognize the overwhelming environment and send a notification to the wearer asking if they'd like to adjust their settings to hear better (or hear less). Whatever the wearer chooses to do in that environment will automatically apply when they enter a similar environment later on.
"Kaizn will support hearing care professionals in their efforts to engage and encourage patients to become active partners in their hearing health care," explains Donald Schum, Ph.D., Vice President of Audiology.
GN Resound
Another Danish manufacturer following Oticon's lead introduced their own line of smart hearing aids which differ based on the level of hearing loss.
During CES 2019, GN Resound announced they will be integrating Siri into their modern hearing aids through an app update available in February this year. In their announcement, they affirm that embedding AI into their products is "the first step in the journey to create a seamless hearing experience that will allow hearing aid users to 'forget' that they are wearing one."
Similar to Oticon's Kaizn, the Resound hearing aids will sense and adapt to different environments and learn the wearer's personal settings. The devices connect with an app which will flaunt two new features in the February update: Just Talk and Just Swipe.
Just Talk is a button in their app that enables the wearer to speak directly to Siri, asking it things like "Switch to my 'family restaurant setting'" so they can converse easier amid the screaming children.
Just Swipe has a similar function, but instead of asking Siri, the wearer will see a push notification on their phone asking if they'd like to switch to a certain setting to better adjust the hearing aids to their current environment.
Starkey
The lone American in the smart hearing aid industry also sparked excitement at CES 2019 by announcing their Thrive personal assistant through its Thrive app for its new line of Livio AI hearing aids.
Starkey's Livio AI hearing aids are being marketed as "the first hearing aid that tracks body and brain health," since they do, in fact, track the wearer's heart rate and detect falls. The Thrive personal assistant is built on Google Assistant so the wearer can ask familiar questions like "what's the weather today?" and troubleshoot hearing aid problems. But Thrive isn't possessive, the hearing aid can also be connected to Amazon Alexa.
As if those features weren't enough, the hearing aids include voice-to-text transcription and real-time translation in 27 languages. They're also rechargeable.
"Livio AI is the best sounding hearing aid we have ever created," gushes Brandon Sawalich, President of Starkey Hearing Technologies, "[...] It's about helping people hear the best they can possibly hear and using state-of-the-art technology and great design to lessen the stigma of hearing aids, ultimately allowing people to hear better, and live better."
Learn more about AI in healthcare
With VOICE Summit 2019 gearing up for another successful event in Newark, NJ, it's the perfect time to save your seat using the discount code FIRST500. If you have something to share, the call for proposals is open and ready for submissions.
If you can't make the VOICE Summit at all, keep up with what's happening and who's going by following us on Twitter here.