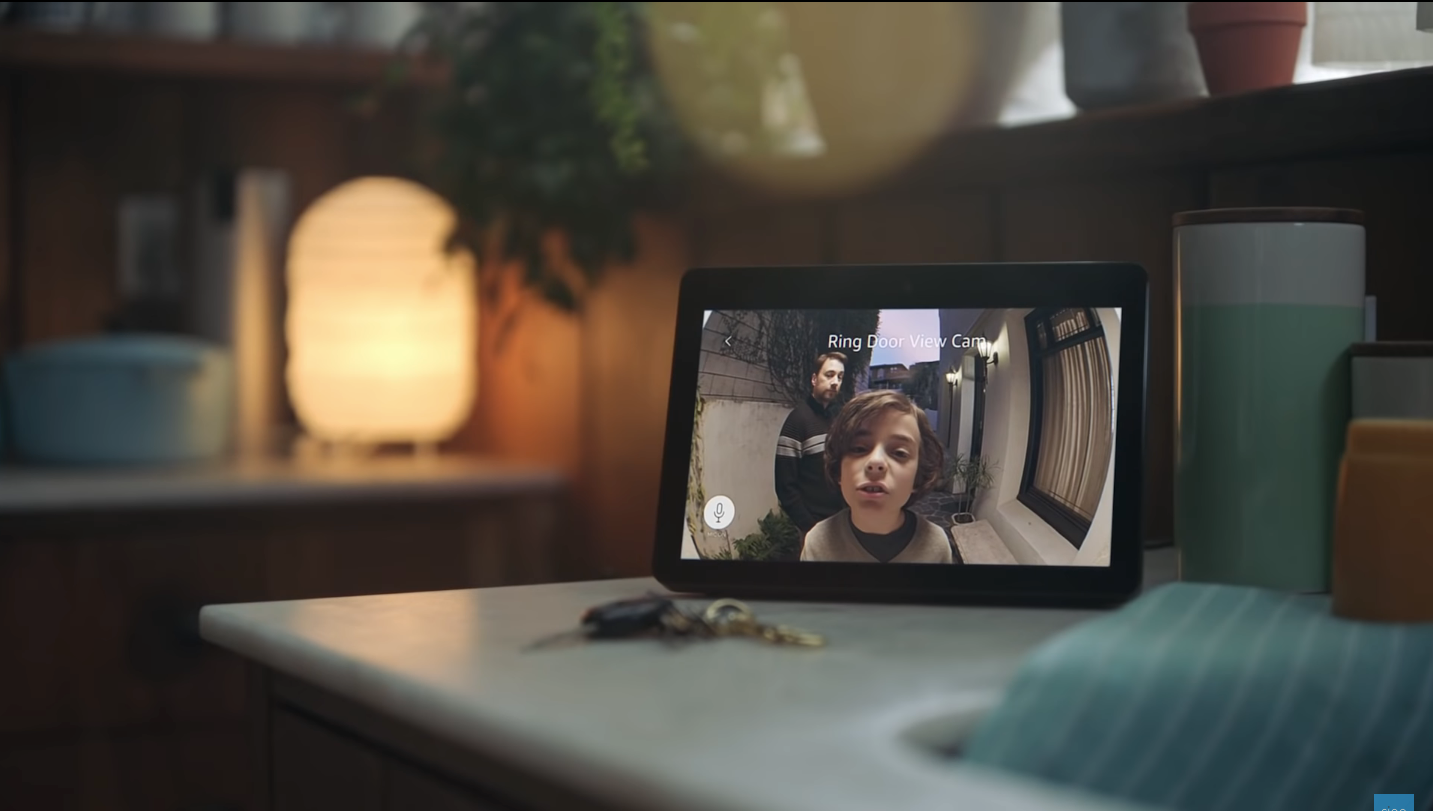 Credit: Ring
The Consumer Electronics Show in Las Vegas is a coveted gathering place for thousands of companies to announce their latest gadgets. From walking cars and modular television screens to voice-controlled bathrooms and personal beer brewing machines, CES 2019 revealed something for everyone.
The event was particularly mouth-watering for voice tech followers and the perfect stage for Amazon and Google to show off their latest innovations. Here are the most exciting voice-enabled devices of CES 2019.
Google Assistant real-time interpreter
At the top of the list is Google Assistant's interpreter mode which acts as an instant translator between two languages. Google is already piloting their futuristic interpreter at concierge desks at Caesars Palace, the Dream Downtown in New York City, and the Hyatt in San Francisco.
At CES, Google revealed that the feature will be available in smart displays either from Google or its partners (Lenovo, JBL, LG). Eventually, they'll roll it out to other devices, like smartphones (which we're especially thrilled about).
The way it works is you prop the smart display between you and the person who doesn't speak your language. You say, "Hey Google, be my Spanish interpreter." The smart display then beeps and Google Assistant gives you the cue to start speaking in your language. Once you're done with your sentence, it beeps again and relays your message in Spanish. The translated text also displays on the screen to make things easier.
So far, Google's interpreter works in 27 languages and is a definite plus for the hospitality industry. Here's a badly acted demo for you to see how it works.
Lenovo Smart Tab
Lenovo turned heads this year with their latest tablet that doubles as an Echo Show when you dock it at home.
When you're out and about, you can use the Smart Tab like a regular 10" Android tablet, but when you're at home you can dock it and use it as you would an Alexa: ask it questions, check your calendar, and control your smart home. Nifty.
The dock itself is practically all speaker so you can play music and videos as loudly as you want. Here's the product video for you to tempt yourself.
Ring Door View Cam
At CES, Amazon unveiled a new and improved Ring Door View Cam to their network of home security devices to cater to all us paranoid home-owners.
This version acts as a peephole/camera/doorbell that is battery-powered and easy to install so renters don't have to forgo their deposit. It connects with Amazon Alexa (of course) to show you a real-time video on your smart display of who's at the door.
If you're not home, Ring will notify you whenever someone presses the doorbell, knocks on the door, or triggers the motion sensors. You'll be able to speak to them or have a one-way video call using your smartphone.
Check out their official product video to see how useful it truly is.
Kohler's smart bathroom
An intelligent bathroom lands somewhere between intriguing and concerning, but if you're easily bored while in the bathroom and have money to burn, you might find this interesting.
Kohler's "Veil Lighted Bathroom Collection" includes an intelligent toilet, freestanding bath, a lighted mirror, and a lighted three-piece vanity. The collection is enhanced even further with smart lighting accessories that you can control by voice to set the mood. For example, you can ask Alexa or Google Assistant to turn the lights down to a more relaxing hue.
The Numi 2.0 intelligent toilet alone stole the show at CES this year with its surround sound speakers, ambient lights, Alexa voice controls, and eye-watering $7,000 price tag. More bathroom buzz was sparked by Kohler's Verdera Voice Lighted Mirror which can now be used with Google Assistant instead of just Amazon's Alexa (but you can only choose one).
Vuzix Blade Smart Glasses
Let's end the list with the receiver of this year's CES innovation award. Vuzix is the company that took one look at the clunky Google Glass from five years ago and said, "we can do it better".
Vuzix Blade Smart Glasses are the first Alexa-enabled glasses with camera, recording, and audio playing capabilities that you can wear without looking tremendously stupid.
The tinted lenses can display images, videos, apps and messages so you don't have to fumble in your pocket or bag for your phone. You can also hear notifications from Alexa and a blueish ring will appear on your lenses when she's listening to you.
Take a look at the video to see what we mean.
Interested in discovering even more exciting voice-first innovations this year? You can already nab tickets to the largest voice tech event of the year, VOICE19, set to be hosted in New Jersey this July. With more than 5000 attendees and hundreds of speakers from big tech companies and startups, you'll want to snatch your ticket pronto. Learn more about the event here.