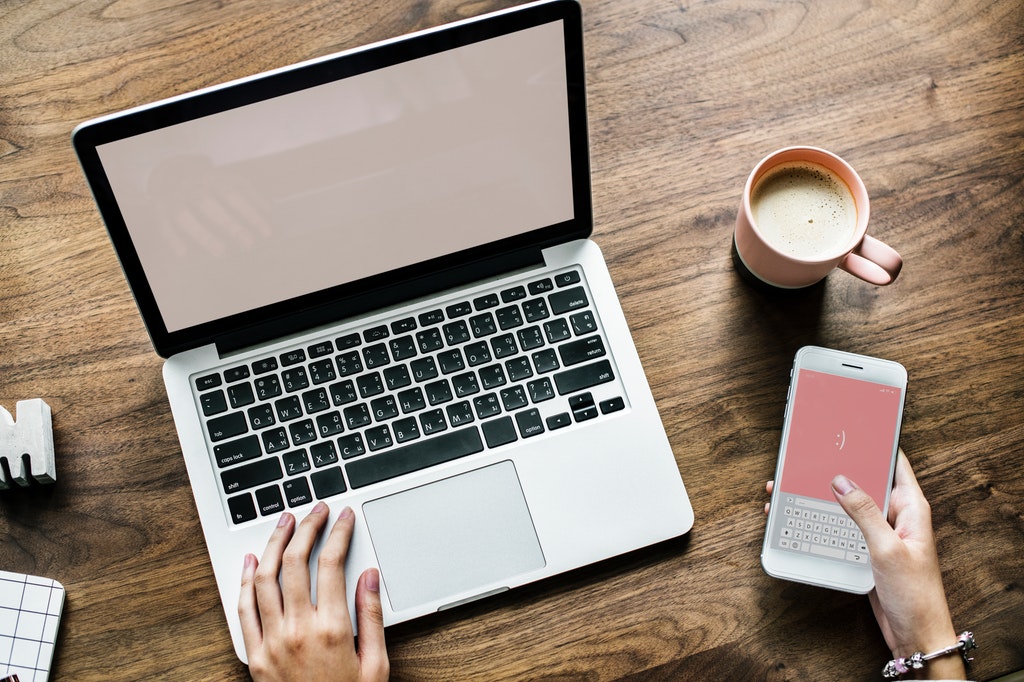 AI has already wriggled its way into the business world with dedicated Alexa Skills that automate office tasks, an "intelligent agent" designed to boost workplace productivity, and even a personal AI analyst that digs up company data for you.
Increasingly more creative and inventive solutions are flowing into the AI marketplace every day, but there still isn't much around to help with business calls aside from training bots to handle them. For any sophisticated AI in this area, it's painfully expensive to implement and requires a complete system overhaul—which isn't something every business can afford.
These are the reasons why SecondMind decided to step in with their own AI solution aimed at helping businesses of all sizes enjoy AI-driven productivity and security.
SecondMind
SecondMind began back in 2016 with founder and CEO Kul Singh at the helm. Singh has quite the track record in building companies that solve unaddressed business problems, and SecondMind is no different.
According to the website, SecondMind's goal is to "enable any business to leverage voice AI." To do this, they offer two applications: Ambient Voice Intelligence and VoiceProtect.
The first application enables phone-bound employees leverage AI to be more helpful and productive, while the second offers a patent-pending approach to protect employee data from hackers using Voice biometrics.
Intrigued? Let's take a closer look at each one.
Pushing insights to enhance phone calls
From sales to customer service, phone calls are still a staple in many business operations. But one bad phone call can mean the difference between making a deal or earning your company a 1-star review.
SecondMind's Ambient Voice Intelligence quietly listens to your conversation (on any device with a microphone) and when it hears a potentially important phrase, it pushes actionable insights to your phone or desktop while you're on the call.
For example, if a customer mentions a term you're not familiar with, SecondMind will pull up the definition. If they're ranting over an unanswered email they sent tech support a week ago, SecondMind will show you the email so you can check it right away. If a colleague calls your office phone to ask what you think of the Google Doc he sent yesterday, SecondMind will bring the file up so you can quickly open it in your browser.
With real-time insights like these, not only will you have an answer for every question, but you'll also come off as incredibly smart and prepared whether it's a customer or a stakeholder on the line. (Sounds like a win-win.)
Protecting data with voice biometrics
Banks using voice biometrics for security is nothing new, but companies looking to implement voice biometrics for themselves have realized that it's not exactly a turn-key solution.
With SecondMind's VoiceProtect, businesses can go hacker-free in less than a day by installing a module and asking customers or employees to create a VoiceProtect account. Their application links a phone number to the person's voice biometrics, so when they log in they'll receive an SMS with a passphrase. Once they read out the phrase and their voice is confirmed, they can safely continue to the site.
SecondMind also offers VoiceProtect for regular folks who want to add 3-factor-authentication to safeguard their bank account, passwords, or any other sensitive information.
The best part about VoiceProtect is it's pretty affordable for both businesses and individuals. The second best part is you can find out more about SecondMind's nifty applications from the CEO himself this July.
SecondMind at VOICE
Kul Singh will be sparing no detail at his fascinating talk "AI and the Need for Three-Factor Authentication," which he'll be delivering alongside Phone.com CTO, Alon Cohen.
You can catch Singh and Cohen on July 23rd at VOICE—set to grace the heart of Newark, NJ, with the best and brightest of voice technology. We're expecting over 5,000+ excited attendees, 300 pioneering speakers, and 280 thought-provoking sessions. It's going to be a knock-out event that you'll wish you attended. (Except you can still attend.)