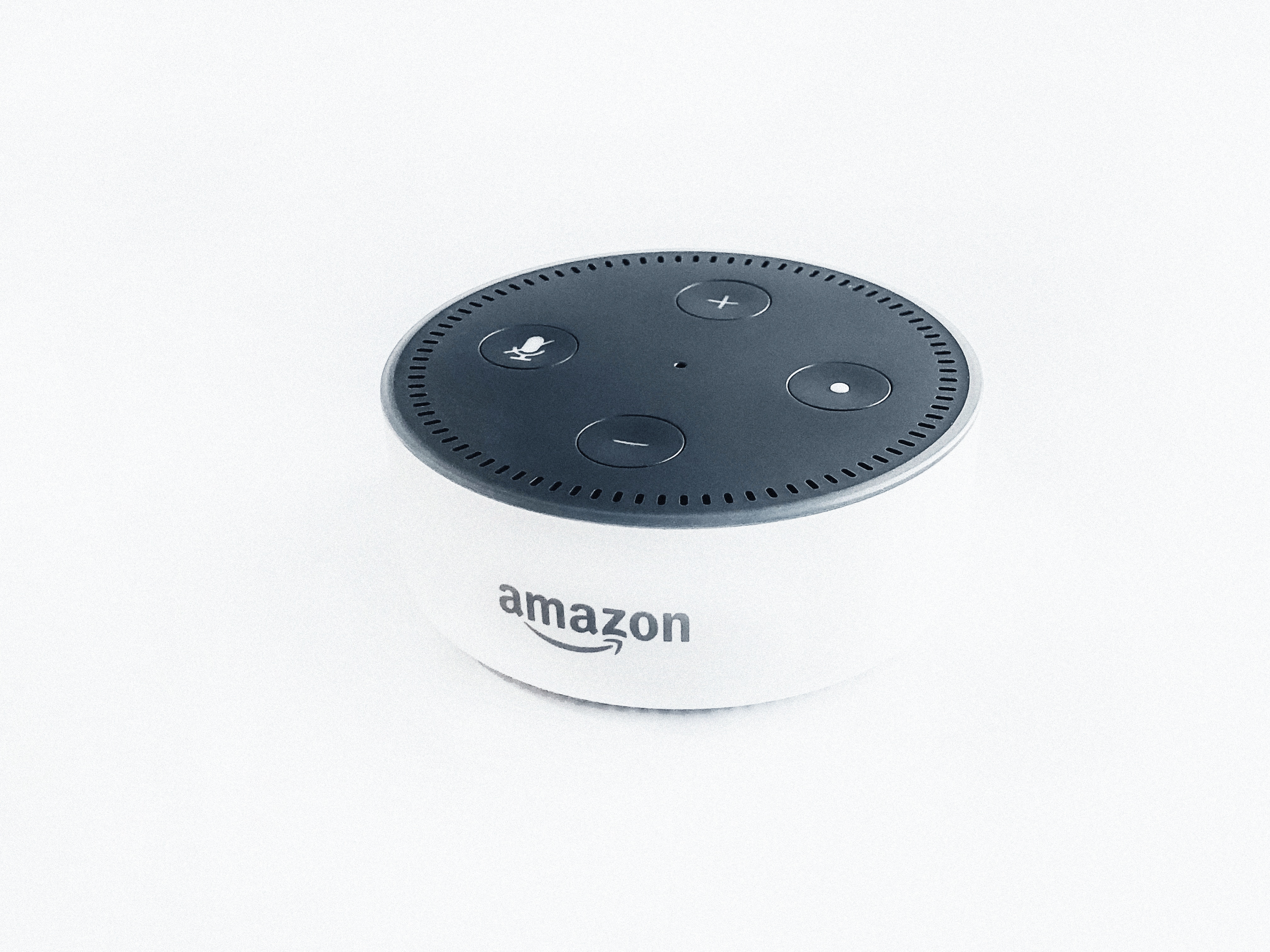 From tired parents who need to order another pack of diapers to people wanting guidance on how to manage diabetes, Amazon is determined to make Alexa their go-to provider.
The world's largest online marketplace is already stocking up on hospital supplies, medication, and medical devices; but with their famous voice assistant flooding homes across the globe, Alexa has become a powerful avenue for Amazon to truly upend the healthcare market.
Health-focused Alexa Skills
In 2016, Boston Children's Hospital developed the first healthcare Alexa skill, KidMD, to answer parent's questions about their child's symptoms. But that was just the tip of the iceberg for Alexa skills in healthcare.
The following year, Amazon partnered with drugmaker Merck to fund the Alexa Diabetes Challenge where the grand prize of $125,000 was given to the most innovative skill for helping people manage type 2 diabetes. (You can read all about the challenge and the winner in this post.)
Alexa went on to help first responders in ambulances by reciting life-saving treatment information that would traditionally require EMTs to flip through a massive textbook to find.
Various skills like Ask Marvee have also been developed to turn Alexa into a virtual caregiver and companion for the elderly. From reminding them to take their medication to notifying their loved ones of emergencies, Alexa skills like Ask Marvee have become central to maintaining the physical and emotional health of the aging population.
More recently, the Seattle Children's Hospital partnered with the Boston Children's Hospital to develop the Flu Doctor, an Alexa skill packed with information about the flu and the flu vaccine. You can find similar educational efforts in the Alexa Skill Store where over 1,000 health-related skills are already available.
We can expect many more health-oriented Alexa applications to continue filing in, particularly now that Amazon has built a "health & wellness" division specifically to integrate Alexa further into the healthcare industry.
Pairing medical devices with Alexa
In 2017, a health brand consultancy called Arcadia Group approached Amazon with the proposal to work together to sell an exclusive line of consumer-focused medical devices – like glucose monitors and blood pressure cuffs.
This year, with the sharp rise of voice-first interfaces, the next logical step for Amazon was to provide voice-enabled versions of these medical products. So in late 2018, Amazon teamed up with Omron Healthcare to pair their blood pressure monitors with a first-of-its-kind Alexa skill.
Using the Alexa Skills Kit, the Omron team worked closely with Amazon to connect Omron's blood pressure monitors with the popular virtual assistant via the company's mobile app. Users can then ask Alexa to read their latest blood pressure results, calculate their average readings, and compare their levels throughout the day. They can also set reminders so Alexa can remind them to take their blood pressure.
"We have the first (Amazon) Alexa skill to connect to a blood pressure monitor," Omron Healthcare's CEO Ranndy Kellogg told CNBC. "If you ask for a blood pressure reading, it will look for our app."
There are other companies running much further ahead with health-focused voice tech, like the miicube virtual assistant which comes with medical wearables for vulnerable elderly folk living at home alone.
Even so, Amazon is revving up with its own voice-enabled medical devices – and given the popularity of both Amazon and Alexa, we can expect their next developments to go far in the race for voice-first healthcare.
To learn more about how voice technology is being integrated into digital healthcare, read what happened at the Voice.Health Summit 2018. If that still leaves you wanting more, you can already pre-register for VOICE19 to secure your spot at the largest voice tech event of the year. See you there?