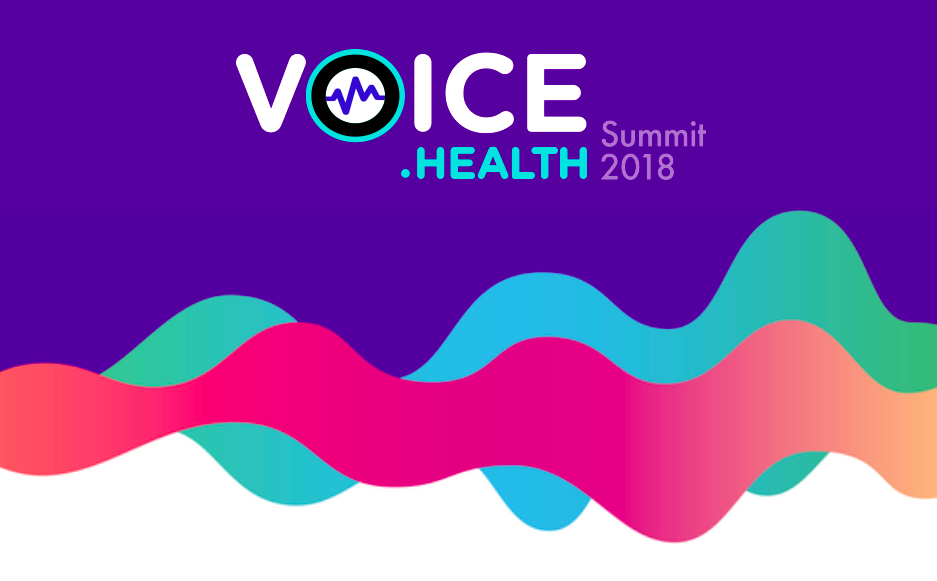 On October 17th at the Connected Health Conference (CHC), the VOICE.Health Summit brought together voice-first pioneers, health professionals, entrepreneurs, and key stakeholders to dive into the voice transformation in healthcare.
For two, fully-interactive days, the event sponsored by Amazon Alexa and Klick Health set the scene for everyone to swap insights, share opinions, test products, and give presentations with the goal of accelerating the development and adoption of voice in healthcare.
If you completely missed the event and are just learning about this now, not to worry, we'll give you a flash brief on what it was all about, who attended, and why this is a huge step for voice applications in the wonderful world of health.
About the Voice initiative
The Voice Technology in Healthcare Initiative was founded in 2018 with one objective: accelerate the adoption of voice-assisted technologies in healthcare.
From the elderly interacting with Alexa for pill reminders to doctors using voice-first assistants for administrative tasks, voice is making an impact in health. To further this important movement, the Voice initiative seeks to provide resources for entrepreneurs, clinicians, providers, and everyone in between so they can address barriers and overcome implementation challenges.
The Voice.Health event partnered with the Boston Children's Hospital (famous for their voice-first efforts), VOICESummit (yours truly), and the Personal Connected Health Alliance.
Who went and what happened
With over 20+ startups and 21 speakers lined up to share how they're revolutionizing the patient experience with voice, this event was both inspirational and educational for anyone interested in improving healthcare with tech. Susan Bennett, the original voice of Siri, lent her talents to emcee the event.
Day one of the conference kicked off with a Hackathon, led by Hacking Pediatrics, where teams had just under five hours to build an Alexa Skill for pediatric purposes. The winner was My Question, a skill that enables parents to ask questions about their sick child's condition and get to know more about the care team on duty.
On day two, the sessions began. From conferences and expert panels to exhibits and discussions over coffee, the event showcased the excitement for the future of voice in healthcare.
There were two panels that proved particularly insightful. The first featured speakers from Luminary Labs, Nuance Communications, UPMC Enterprises, and Deloitte discussing the impact of voice tech in the clinic.
The second panel featured speakers from Wellpepper, Amazon Alexa, LifePod, and Orbita where the focus shifted to the consumer implications of voice in the healthcare industry.
While there are too many incredible speakers to list one by one, here are a few notable mentions and what they brought to the table.
Sara Holoubeck, CEO, Luminary Labs
Holoubeck, one of Mashable's "female founders to watch" joined the conversation as an industry leader working at the intersection of health and technology.
Luminary Labs powered the notorious Alexa Diabetes Challenge, which handed the top prize to the Sugarpod app by Wellpepper due to its innovative approach to helping newly diagnosed people with type-2 diabetes manage their day-to-day using Alexa.
At the conference, Holoubeck focused on how far voice tech has come in recent years, the benefits and challenges of introducing this emerging technology, and the ways voice is set to change the entire health industry.
"2018 is the year of the voice tech pilot," she said. Although she also predicted that 2019 will be the year of "bad voice tech experiences".
Check this insightful interview led by Holoubeck on how voice technology is set to power more engaging digital health experiences.
Stuart Patterson, CEO and Co-founder, LifePod
LifePod focuses on helping caregivers engage more closely with their patients using voice technology. Patterson describes his company's service as an "online portal to deliver personal check-ins, reminders, and virtual companionship.
At the conference, Patterson shared LifePod's vision and progress in the area of health delivery to the elderly. By integrating voice assistants with devices that relay important information to the caregiver, his service aims to not only improve the quality of life for seniors, but also for those looking after them.
Recently, LifePod partnered with MobileHelp emergency response to enhance the caregiving experience for users and allow them to get the help they need without using anything other than their voice.
Nathan Treloar, Co-Founder and President of Orbita
"Voice-powered digital health solutions dramatically reduce the barriers to engagement by providing an intuitive, hands-free care experience."
This is the why of Orbita, the "only enterprise-grade, conversational platform powering HIPAA-compliant voice and chatbot apps in healthcare". Orbita's President, Treloar, jumped into the conference and touched on everything from the power of voice tech to mitigate patient isolation to the importance of HIPAA compliance in conversational platforms.
If you're all about Alexa and healthcare, you'll want to give Orbita's blog a browse.
Peter Durlach, SVP Strategy & New Business Development, Nuance Communications
Nuance is known for its pioneering voice technology solutions, but lately they've been particularly restless in the health department.
With doctors being bogged down and burnt out due to the overwhelming amount of paperwork, Nuance is one of the major companies helping to relieve them using none other than an AI-powered virtual assistant.
Since partnering with Epic in 2017, Nuance continues to push their voice-first initiatives forward with the goal of reducing the burden of admin tasks and improving patient care. You can read all about it right here.
What next?
The clear success of the Voice.health serves to highlight the incredible passion surrounding voice technology and its power to improve all areas of health delivery. If you're interested in learning more about this years' event and view all the speakers who attended, visit the official Voice.Health website.
You can be sure there's a Voice.Health event in the works for next year, so keep your eyes peeled for it and similar events. Actually, we'll make it easy for you. Follow VOICE on Twitter for the inside scoop on voice-first news, upcoming speakers, and more.