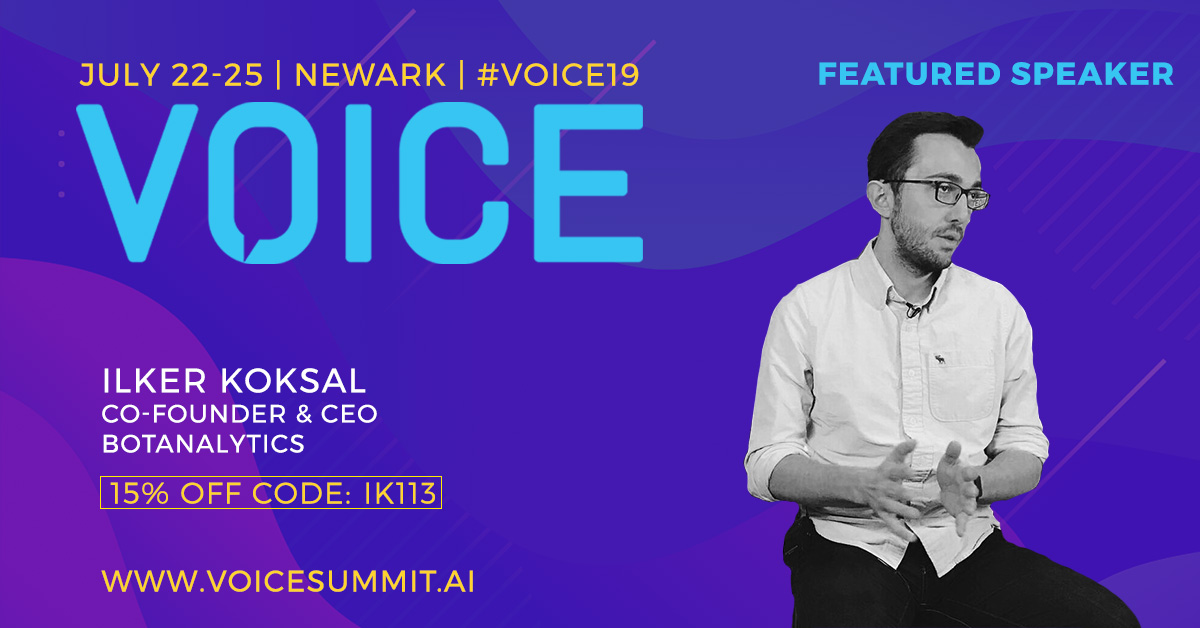 ---
Ilker Koksal: Helping Enterprises Analyze Bot Performance At Scale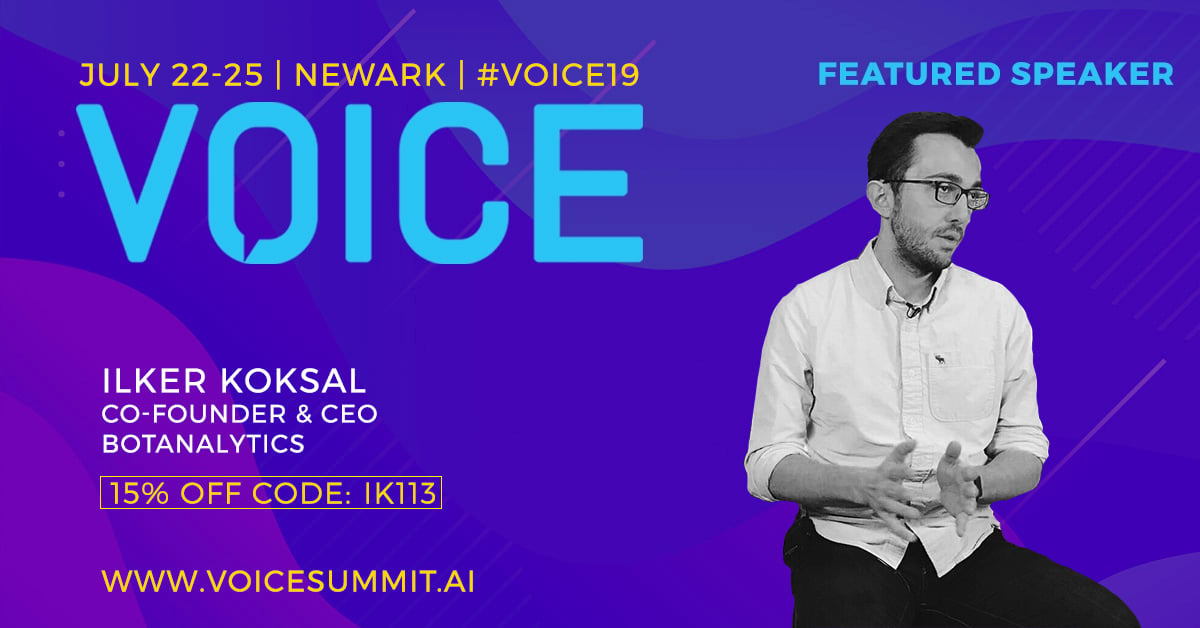 Bots have proven to be quick and efficient helpers that keep users engaged, streamline customer support, and even drive sales. But with the popularity of business bots on the rise, the need to track their performance is also growing in importance.
While a few bot-tracking solutions have already surfaced for developers, agencies, and companies; the options for enterprises remain scarce.
With multiple bots scattered across various channels, enterprises have a particularly headache-inducing time when it comes to tracking them. A chatbot doesn't track the same metrics as a voice bot, and each typically uses a different platform to collect data on usage and engagement. Then there's the problem of not collecting the in-depth insights enterprises need to truly design better conversations with their customers.
To give enterprises the chance to capture the right insights and optimize their virtual assistants across all channels, Botanalytics stepped into the picture. In an interview with VOICE, Co-Founder and CEO of Botanalytics, Ilker Koksal, gives a first-hand glimpse into the world of analyzing bots at scale and offers a few choice tips for enterprises struggling to do it.


VOICE: What moment in your career pushed you to co-create what is now the "leading company for conversational analytics tools"?
Koksal: It was when Facebook announced chatbots in Messenger. We knew this was going to fuel the growth and adoption rate of bots. As many followed the tide and started chatbot production initiatives, we wanted to benefit our experience in analytics solutions and started Botanalytics with Enis, our CTO and co-founder. We started with chatbots, then as we grew we included other text based interfaces such as SMS and email. Later, we enlarged our portfolio with voice bots and now we can offer conversational analytics solutions for any platform.
What has been the most important lesson on human-bot interaction you've learned since starting on this venture?
The most important lesson was definitely understanding of the continuous improvement of bots. People wish for one perfect solution that fits all, but it's a hard and iterative progress to reach human-like communication skills and task execution at the same time. You need to walk before you can run!
Let's dig into chatbot analysis. Botanalytics is the first company of its kind to offer advanced conversational analytics for the enterprise. In your experience, what persuades enterprises to integrate bots and what drives them to your company's door?
Enterprises invest in chat/voice bots for two main reasons: increase revenue and decrease costs.
Chat/voice bots help increase revenue by allowing enterprises to communicate with their customers in a better and more intimate way. It's more successful than sending automated emails and much easier to target narrow groups. And it's also innovative and attracts younger generations.
To decrease costs, chat/voice bots help automate tedious internal and external processes that employees of enterprises face. It helps customer service representatives focus on unique cases that need a human touch instead of repeatedly answering generic questions. Plus, these bots work 24/7 and can remember their users' previous conversations.
Most enterprises are seeking an on-prem or private cloud on-prem solution to run their analytics services. Botanalytics is the only company in this space that can make setups on any cloud or on-premise—something that is of huge interest to enterprises.
Based on your current clients, which industry has proved to be the most interested in analyzing their bots' performance?
We have clients from Banking, Insurance, Telecom, Aviation and Automotive industries. Each of them has their own unique reasons.
For financial institutions, completing transactions without a hassle is a win-win for them and their customers. For telecom companies, it's very important to cover most of their customer's inquiries in a timely manner. For the automotive industry, there are regulations where you have time limits for human-bot interactions so not to distract the driver. For aviation, companies need to answer questions in many different languages.
I could list many other reasons for every one of these industries, but there is one common, crucial point for all of them—which is also applicable to other industries: You can't improve what you don't measure! If an enterprise wants to improve its service and experience, they first have to analyze their bots' performance.
Voice is clearly the new big thing for businesses. For enterprises using bots on these platforms, what would you say is the absolute minimum they should be doing to improve their bots' performance?
We believe Voice is very important in terms of adoption. Voice enables a wider user group by including those who are illiterate or unable to comfortably use chat interfaces. Additionally, humans are naturally inclined to respond to voice. We all remember a moment when we were doing chores at home and one word on the TV or radio caught our attention. Therefore enterprises should be very careful about the words they pick for their conversational design and should always test different responses.
Another thing that we suggest is to take a deeper look into the most common questions users ask their bots. This is the best way to increase user engagement. It's really important to go deep rather than go wide in terms of voice-based interactions.
Having bots across multiple platforms can get real messy real fast. Have any golden recommendations for those hoping to scale their bot?
A chain is as strong as the weakest link. We suggest picking a few key elements/areas to hone first. Once those key elements improve across all platforms and the bots are able to handle those requests automatically, you can focus on expanding a little further.
We're thrilled to have Botanalytics as a Startup Sponsor at VOICE. Where can attendees find you if they want to know more about your services?
We are also very happy to be part of this community. My first recommendation is to come to our booth and meet our wonderful team. As experts of improving human-bot interaction, we really value human-human interaction!
To connect with the Botanalytics team and dozens more startups, entrepreneurs, industry leaders, and everyone in between, join us at VOICE this July!