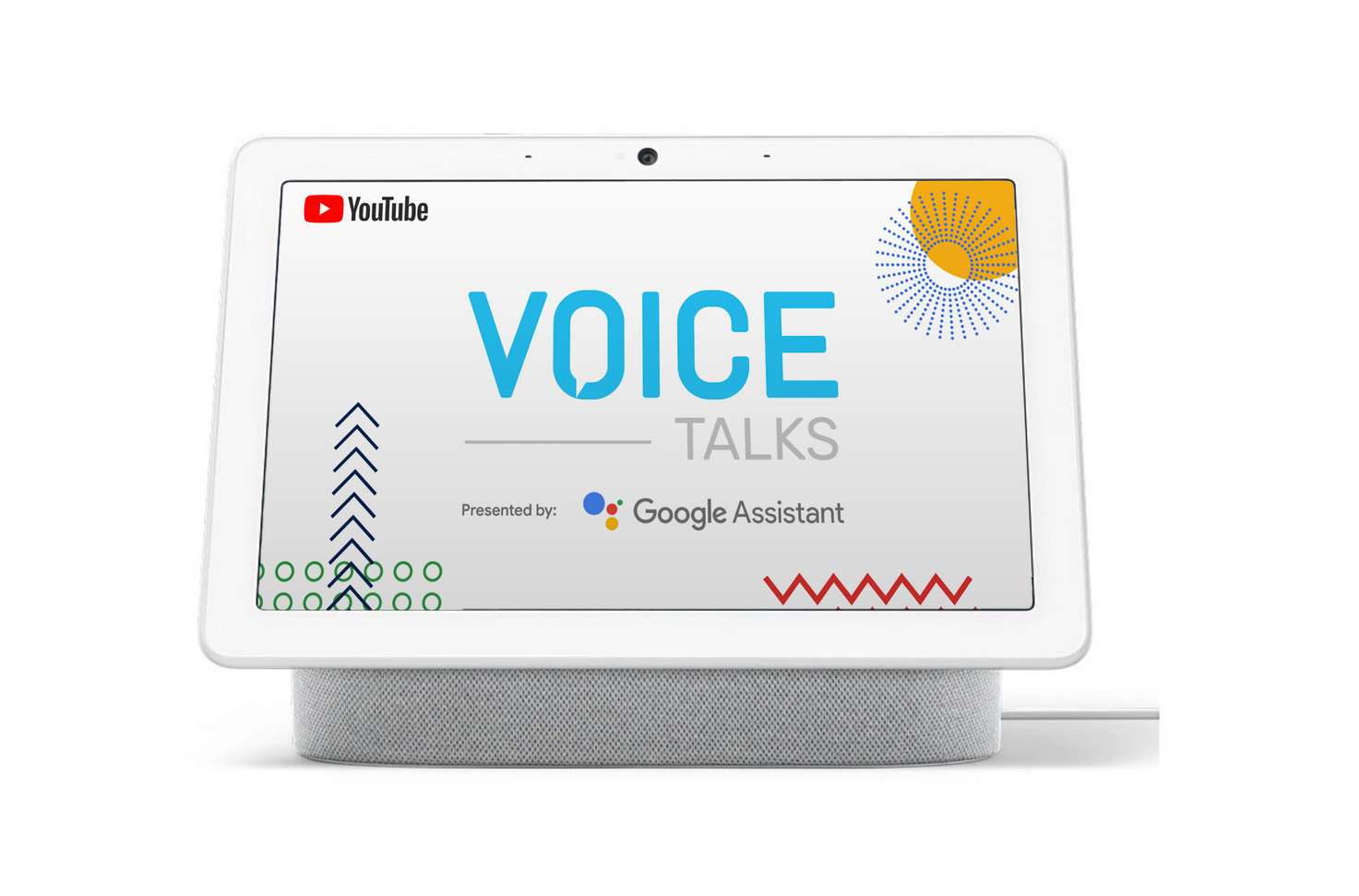 The time to find new ways of staying connected has never been better, and the appetite for new and interesting is only growing. With live events helping to fill the plate, we decided it was the right moment to release a little project that we've been working on for the past few months.
VOICE Talks is an exciting monthly livestream series sponsored by Google Assistant and hosted by their very own Sofia Altuna to invite you behind the curtain and learn what's really happening in Voice around the world. VOICE Talks is set to launch this April 28th and it's completely free to join.
Need more details? Read on.


Why VOICE Talks
The VOICE community is spread across dozens of countries and industries, so we've been actively finding new and exciting ways to bring everyone together. VOICE Global on June 9th is one of those efforts but the itch for human connection is getting stronger by the minute, and amazing innovations in Voice are happening around the clock.
So, we created something new and inclusive that could keep up with the pace of innovation: a monthly series that packages up all the best insights, opportunities, and case studies in Voice—delivered right to your screen.
"Technology is helping people stay more connected than ever [...] and advancements are happening at a rapid rate," said Pete Erickson in our press release. "We're excited to produce this new high-quality live series with a market leader like Google Assistant and bring it to those who want to learn more about voice-tech."


What to expect
We're always dreaming up bigger and better ways to keep virtual events interesting, but what we know for sure is that every 60-minute episode will be brimming with eye-opening content along with opportunities to interact with your industry heroes. Episodes will be streamed on YouTube, to start.
VOICE Talks features the world's most respected leaders, influencers, and creators in voice technology to bring you valuable deep dives into how it's being developed and how it's changing every aspect of our lives.
Here's what's in store for our very first episode:
Meet Sofia Altuna from Google.
Learn about "Voice and AI, now and in the future" from renowned industry leaders - Manuel Bronstein and Danny Bernstein from Google.
Watch your video submissions on how the community is using Voice to upgrade their daily routine during COVID-19.
Connect with "What's the latest in marketing innovations and trends?" from surprise guests (soon to be announced).
At the end of each session, we'll open up a few minutes of Q&A so you can ask questions and get answers right on the spot. Plus, we'll be sprinkling in little surprises to keep your eyelids from drooping (not that they would, anyway).
With live polls to kickstart conversations and lots of virtual goodies up for grabs, you'll have plenty of reasons to stay online.


Send us your ideas
We always do our best to bring you the content you want, and VOICE Talks is a fantastic opportunity for you to tell us yourself. What do you want to know? Who do you want to learn from?
Considering all the madness happening around the world at the moment, we're particularly interested in how you and your industry is using voice technology to keep society afloat. You can submit a video telling us all about it and, if your entry is especially creative, you'll be eligible to win one of our Google Home or Nest devices during the livestream!
If you have something to submit, simply add it to the end of the VOICE Talks subscription form and we'll be in touch.


Register for your monthly deep dive into Voice
What better way to get curated content from the people who know it best than while sitting at home in your slippers? All you have to do is wait for our email reminder every month to join in and learn. It really is that simple.
Register for our monthly livestream for free and join us on this new and exciting venture!