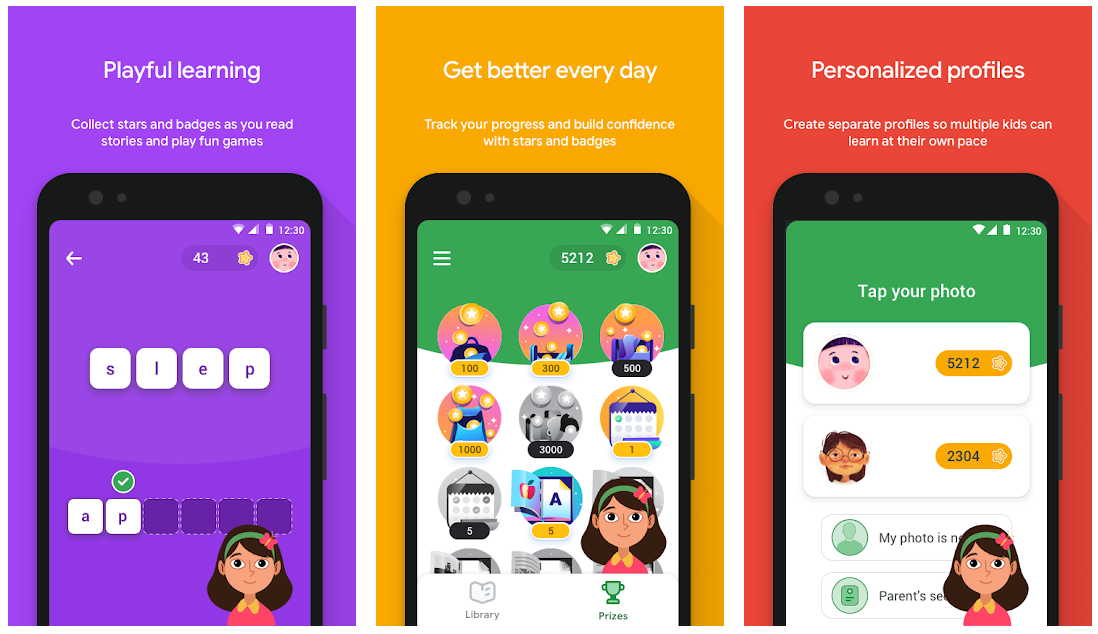 Credit: Google PlayStore

With the little ones at home and frazzled parents everywhere trying to keep them both entertained and educated, voice apps for kids are needed now more than ever.
Fortunately, companies have always banked on the perfect match between conversational tech and free-speaking children. We've seen voice technology tailored to kids' speech, new LEGO sets that walk kids through stories as they build, and even Alexa skills to help kids settle arguments.
Now Google has pushed Read Along—a free Android app that packages Google's advanced speech-to-text technology into colorful, fun and friendly reading lessons for children. Here's what you should know about it.


Building reading skills with speech technology
Zohair Hyder, the engineering lead for Read Along, describes the app in a blog post as "an Android app for children 5+ years old that helps them learn to read by giving verbal and visual feedback as they read stories out loud."
The way it works is the young learner chooses a story and reads it aloud, sentence by sentence, with assistance available on-screen if they should need it. Behind the scenes, Google's prized speech technology listens to their pronunciation, analyzes their voice data in real-time and gives instant feedback to guide, motivate, and build confidence in their reading skills.
But it's not all work and no play. As Zohair mentioned, each lesson is complemented with fun little word-games designed to reinforce their learning (and keep them interested).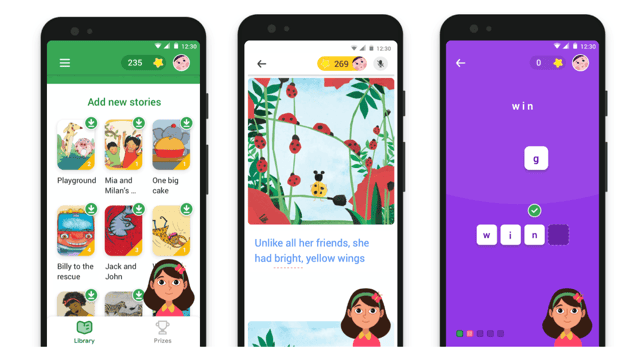 Credit: Google Blog
With carefully selected stories for each reading level and the perfect balance of education and playtime, Read Along is a wonderful way to teach kids proper pronunciation using the technologies they love (and already use) the most.


A fun and friendly way to learn how to read
To give you a better idea of what you and your kids can do with Read Along, here are the main features of this helpful app:
Individual profiles: If you have several children, good news, you can create a profile for each of them to track their individual journeys and get stories tailored to their reading level.
In-app buddy: To keep things fun, the app has a virtual reading buddy named Diya. This smiling little girl with a pink flower in her hair guides and positively reinforces the young reader. She helps them when they struggle with pronunciation and congratulates them when they do well—just like a parent or teacher would.
Gamification: We all know that kids love rewards, so Read Along keeps them happy and motivated with stars and badges that they can collect on their way to better literacy.
Works offline: The app doesn't need Wi-Fi or data to teach, so you don't have to worry about interrupted lessons due to shoddy Internet (or YouTube distracting them for hours on end).
And the best part? No distracting ads or sneaky in-app purchases for kids to click on and send surprise invoices to your inbox. (Probably the most important feature of all, really.)
Read Along is already available in over 180 countries and in nine languages including English, Spanish, Urdu, and Tamil. Since it's still an early release, the team behind the app will be keeping a close eye on feedback to develop new features and expand their story collection.


"With Read Along, children can practice, gain confidence, and grow a lifelong love for reading." —Google.


Love Google's work? Join VOICE Talks presented by Google Assistant
Google is a renowned leader in the voice tech space and they have many more exciting projects in the works. The good news is you can hear all about them in our monthly livestream VOICE Talks, where we invite Google's best and brightest along with your favorite voice-first experts to educate, entertain, and answer all your questions in real-time.
Want in? Just like the Read Along app, VOICE Talks is completely free to join. Episode #2 is on May 26th; so all you have to do is click the button below and register. We'll send you all the details and links on the big day. See you then?