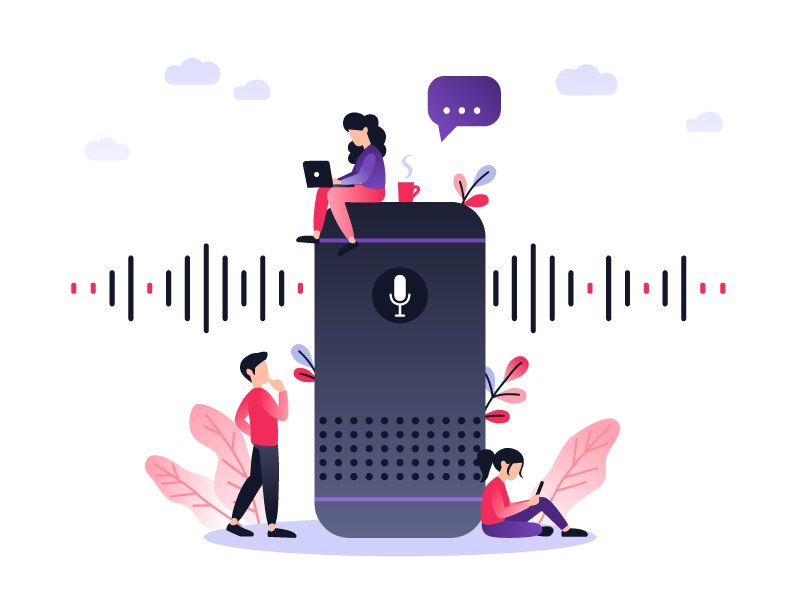 ---
The Emerging Role of Voice AI in a Post-Pandemic World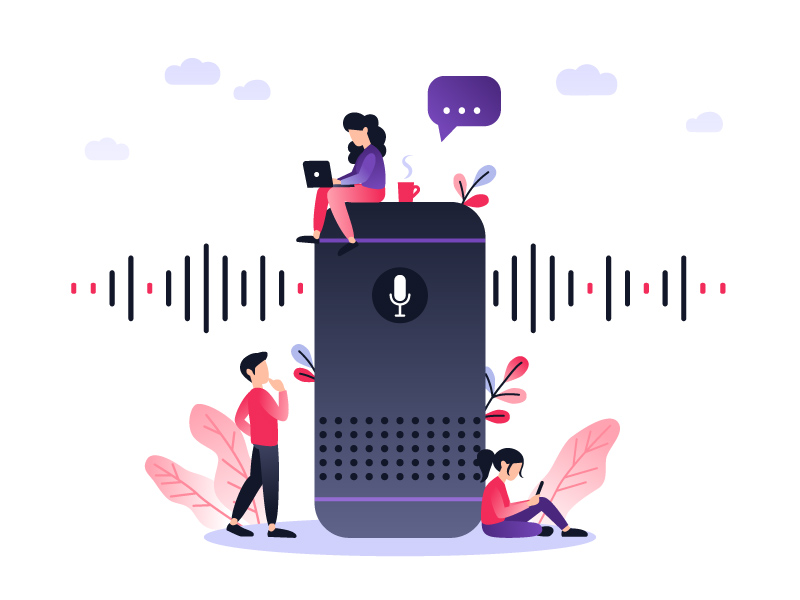 As our communities begin the slow process of opening up for business and emerging from the shelter of our homes, what will we find? Given our newly formed habits of social distancing, people will likely seek more touchless and voice-enabled experiences.
Experts predict that some sort of social distancing will remain in place long after we've started returning to life outside of our homes. Here's a look at five areas ripe for contactless interactivity in a post-pandemic world:


Voice AI in public places
In a society where the demand for touchless interfaces is growing at an exponential rate, the opportunities for voice interfaces in public areas are endless. Just like at the home—light switches, thermostats, and bathroom fixtures at work or in other public areas can be voice operated. Other opportunities include highly-trafficked amenities such as elevators and kiosks.
While voice-enabled versions of these products are already available for the smart home, manufacturers and businesses may now want to consider their use more broadly in the public sector. In addition to convenience, businesses will benefit from the increased productivity and profitability of workplaces that are less affected every year by absenteeism as a result of the spread of germs.


Touchless payments
According to Business Insider's Voice Payments Report, 31% of US adults will be using voice payments by 2022. The report noted that three factors will fuel this growth: an explosion of voice-enabled devices, generational gains in AI, and a strong consumer value proposition for voice payments.
Advancements like Speech-to-Meaning® technology in the voice AI world are making voice payments as easy as talking to a banker or the store clerk. In the near future, instead of handing over a credit card or typing a code into a touchscreen, payments and financial interactions at ATMs, gas station pumps, drive through restaurants, and pharmacies will be as seamless and convenient as asking your voice assistant for the weather.
In the "new normal," voice payments will add a layer of confidence for people looking for healthier ways to interact with the world around them.


Touchless ordering at fast restaurants
In a recent report based on original research, Metro revealed that dangerous bacteria was present on a large percentage of touchscreens at quick service restaurants in the United Kingdom.
In response, Senior Lecturer in Microbiology at London Metropolitan University, Dr Paul Matewele, told Metro, "We were all surprised how much gut and fecal bacteria there was on the touchscreen machines. These cause the kind of infections that people pick up in hospitals."
While the use of touchscreens in restaurants allows for greater convenience, ordering accuracy, and rate of service, fewer people will be willing to interact with these devices post-pandemic. As awareness about the spread of disease grows, people will no longer be comfortable receiving their food just after interacting with the public screen and before washing their hands.
In addition to providing a cleaner, safer method of interaction, voice user interfaces improve the customer experience by:
Reducing wait times
Adding a layer of personalization
Quickly processing a series of directions and choices
Understanding modifications
Providing sufficient follow-up to confirm the order.


Voice AI in retail
Early estimates have predicted that voice shopping will reach $40 billion in the U.S. by 2022. These predictions are already being adjusted higher to keep up with the growing number of voice assistants in use and the accelerating rate of voice search activity.
For retailers, the addition of a voice assistant has the potential of delivering the most helpful customer service employee directly to shoppers while guaranteeing a contact-free experience. Whether in an app or stationed inside the store, a voice assistant eliminates the need to touch a kiosk and gives customers a way to navigate through product offerings and filter for color, price, size, availability, and other preferences.


Voice AI in hospitality
The growth in smart homes and personal voice assistants has fueled the development of smart rooms in the hospitality industry, hotels and even on cruise ships. According to Statista, there are currently 3.25 billion voice assistants in use around the world, and forecasts suggest that by 2023 the number of voice assistants will reach close to 8 billion units—a number higher than the world's population. These forecasts indicate that each person will be using more than one voice assistant and that voice assistants will be in use in multiple areas of every person's life.
In the hospitality industry, voice-activated interfaces deliver greater conveniences while lessening the burden on staff by providing faster responses to requests and instant answers to common questions.
Providing voice interfaces to in-room controls such as lights, thermostats, and entertainment systems has the added benefit of lessening the physical contact guests have with these devices, increasing room cleanliness and customer ease.


Welcoming a new normal with Voice
As we enter into the recovery phase, organizations will be judged on how well they responded during the crisis and what steps they are taking to care for customers, employees, and the community. Creating safer and healthier methods for people to engage with products, services, and devices will be one way companies can show they're paying attention.
To learn more about how voice AI is helping brands across industries improve customer experience, check out the Speech-to-Meaning blog.


For a deep dive into how people and businesses are using voice technology during the current global health crisis, register for VOICE Global—a free, 24hr virtual conference on June 9th, 2020.