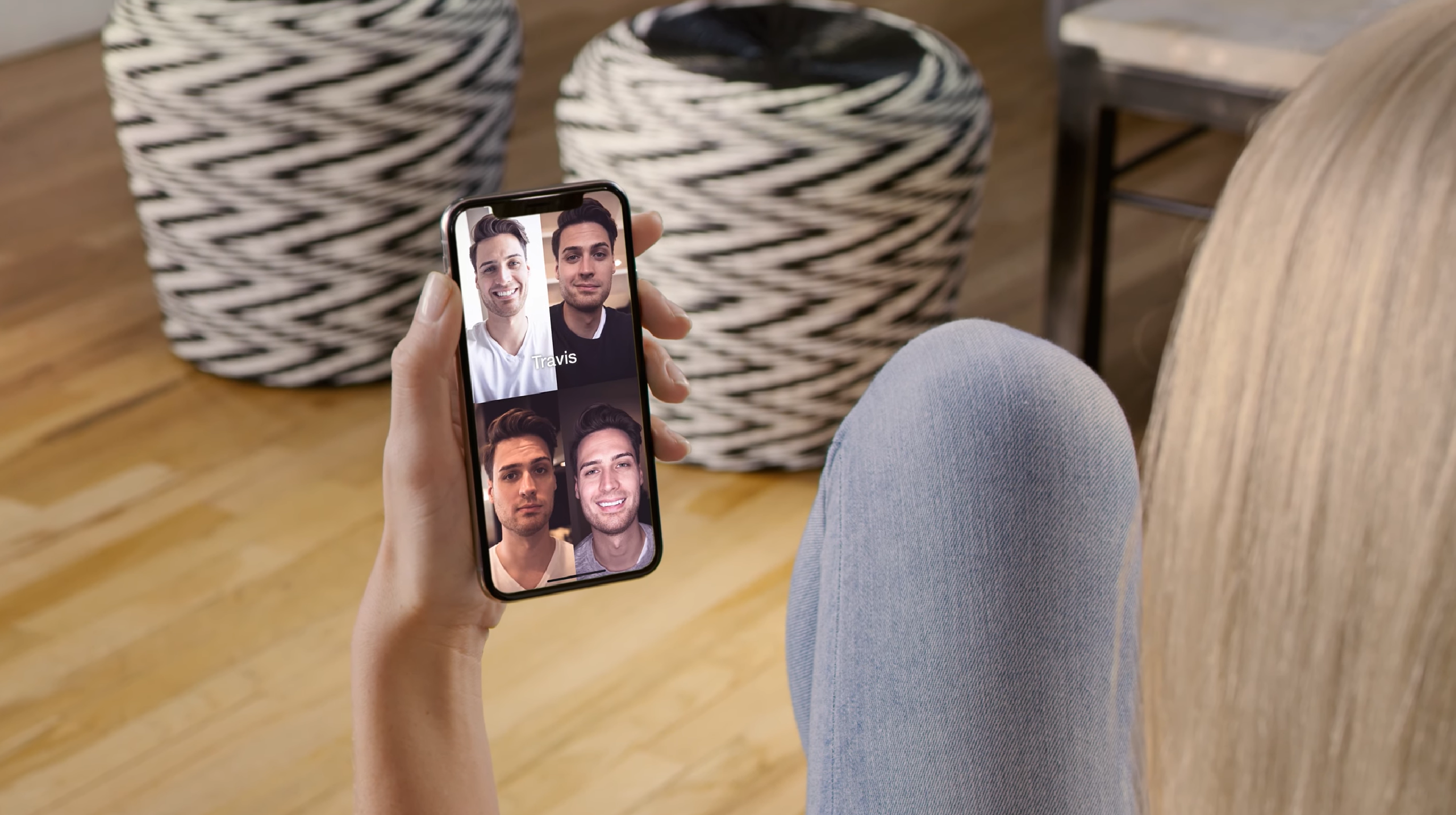 ---
Kevin Teman: AI Matchmaking and The Future of Love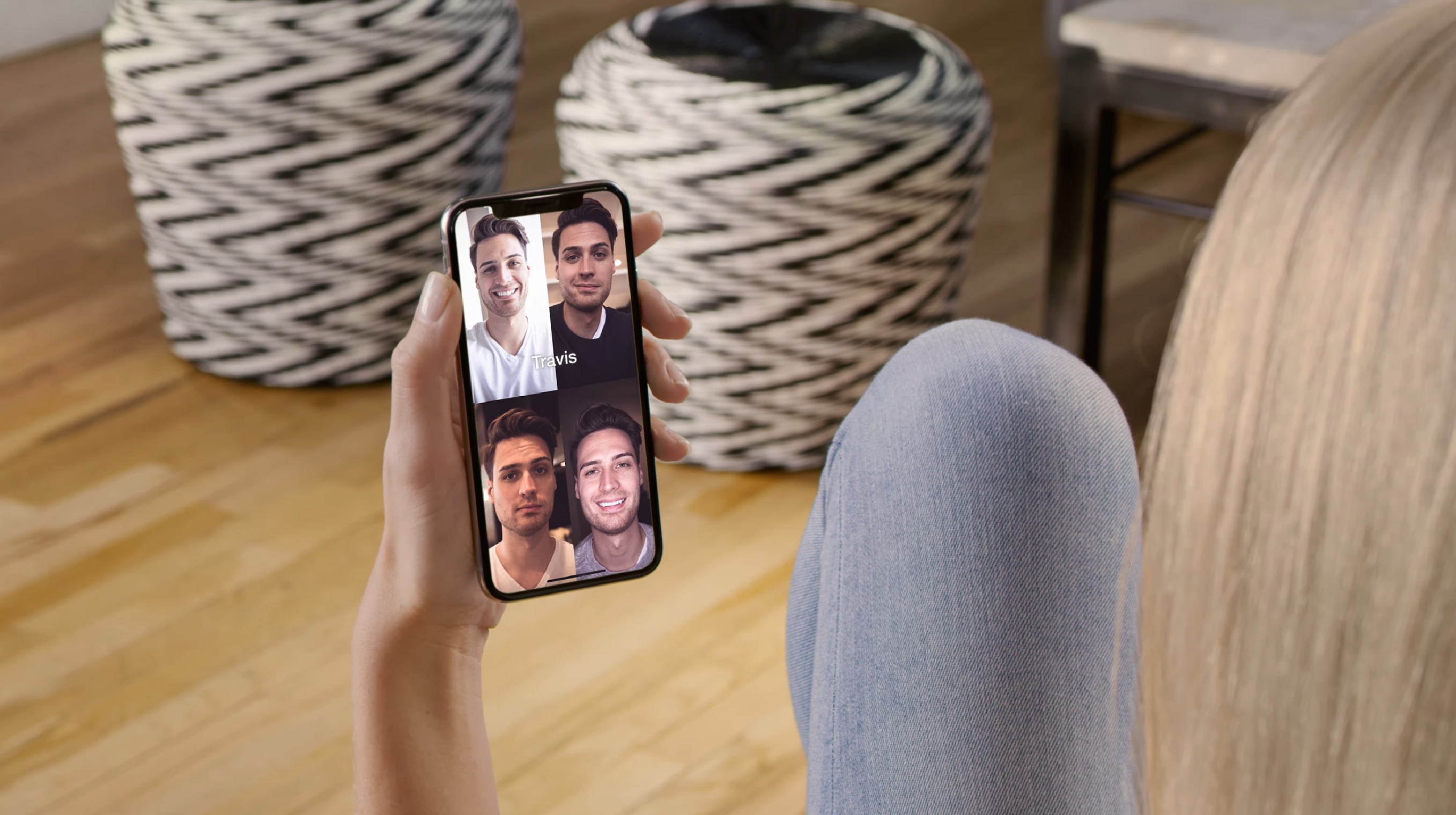 Credit: AIMM
As technology evolves, so do the ways we look for that special someone.
In the age of the Internet, we trusted Match, eHarmony, and OkCupid to find our perfect partner based on endless personality questionnaires (and a few profile embellishments). With the domination of smartphones and social media, we flocked to dating apps like Tinder, Grinder, and Bumble to link us to someone with similar Spotify playlists, Facebook likes, and Instagram photos.

Now, with the advent of Artificial Intelligence (AI), advanced matchmaking apps promise to pinpoint our soulmates using compatibility signals that go beyond what we type or post on social media. Their algorithms can analyze how we communicate, note our response times, and even measure the emotion in our voice when talking about certain topics. (Some even use your DNA, but let's ignore that for now.)
One person who firmly believes in the power of AI to pair mentally and emotionally compatible couples is Kevin Teman. In 2016, he founded and led the development of AIMM—his own AI matchmaking app. Simply put, AIMM is a voice-activated, virtual coach that gets to know you through natural conversation. It asks you questions, swaps key recorded answers between you and your potential match, and uses advanced AI to guide you to the perfect relationship based on each other's deep conversations, preferences, and emotional nuances.
At VOICE, we borrowed Teman for an interview where he details the role of AI in matchmaking and how AIMM is redefining how we find love.


1. To dispel any concerns related to that one Black Mirror episode on matchmaking gone too far, can you explain how AIMM gathers information to unite the right people?
The infamous Black Mirror episode. Well, AIMM's not exactly like that and it's also not exactly like "Her," the movie, but it is similar to both. Because, honestly, I had "Her" the movie in my mind while creating it.
AIMM gathers information from everyone at the same time simply by asking questions. Anytime you enter the app from your phone, AIMM will automatically pick up where it left off and start asking you interesting questions. They include a variety of subjects—the type of house you would like to buy, the style of clothes you would wear on a date, logic questions, art questions, questions on which holidays you follow, your relationship with parents, your daily life; all the types of things a friend might ask you to get to know you.
The question flow is different for everyone, because it chooses based on what it learns about you, how you answer (and how you sound when you answer). It uses the most important things to match you with another person, like your lifestyle, whether you're career oriented or family oriented, and what you bring to the table as a partner.
2. Has anyone tried to "game the system"? How does AIMM ensure people are answering the questions honestly?
So far no. This isn't a good app to game because it feels more like you're talking to a person. It's more awkward to lie when you're having to state your answers out loud. Furthermore, it takes up to a week for AIMM to get to know you, so scammers don't really bother with AIMM.
As for answering honestly: AIMM observes your emotions. Plus, knowing some answers are recorded and relayed back to your prospect is enough reason to stick to the truth. Most people using AIMM are not using it to paint a false picture. They have invested their time, they are in it to find someone and the reason they are using it is because it goes deeper than standard dating apps.


3. You've said that traditional dating websites are "too cold and impersonal." For many, Artificial Intelligence has a similar reputation. Can you explain how AIMM uses AI to counteract those sentiments?
AIMM definitely feels warmer and more personal than dating sites and apps. It simulates a human matchmaker, making jokes and positively encouraging you along the way.
This is quite in contrast to dating apps, which feel more like a set of tools where you're left to figure out how to use them to make your date happen. AIMM is not a set of tools. AIMM is a talking AI coach that does everything to set up your date, guiding you and holding your hand at every step.


4. AIMM is truly upgrading the dating game. What has been the most memorable feedback you've received from your users?
People love the "getting to know you" process. They think it's clever. Many have said it's like a giant RPG game because it paints hypothetical situations and leads you through different stories. It's much more enjoyable than typing about yourself to "input data" like with most dating apps.
That is my most memorable feedback; I've gotten it many times during phone calls with my customers, and it was in line with what I expected.


5. Considering we've gone from Match and eHarmony to an AI dating coach, what do you think could be the next big thing for people looking for love?
This is the next step. But it hasn't been realized yet. We are about to, with some very large plans in the near future. It will take time to transition away from the current industry—which has become very shallow and vapid—to a more meaningful set of tools that don't center around Tinder. Once that happens, we'll forget this small transition period where everyone was concerned with uploading the most flattering photos. After that, I'd say holograms to simulate human matchmakers, adding more care to the process and holding your hand even more.


6. We could not be more excited to hear your talk, "The Future of Love," at VOICE this July. Who should be there and what lingering thoughts can they expect to walk away with?
I want everyone to come to this talk—especially the average, curious attendee. They'd be the most interested in seeing how AIMM is pushing the envelope.
The strongest quality of AIMM is not the fact that it has a voice or that it simulates a human matchmaker, it's the fact that everything it does is for a purpose: to ease the process of starting authentic relationships. Technology is not as exciting without a purpose behind it. I want attendees to walk away with the idea of taking interfaces to the next level to accomplish a burning purpose or desire. There are many purposes needing to be fulfilled in this world, lots of malfunctions, and lots of area that could benefit from "human-like" interfaces, just like AIMM.
Don't miss Teman's fascinating talk on the future of love alongside Leenda Nicole from Cathexis Talent at VOICE this July 25th. The world's largest voice tech summit is coming in hot, but you can still nab a seat or two. See you there!