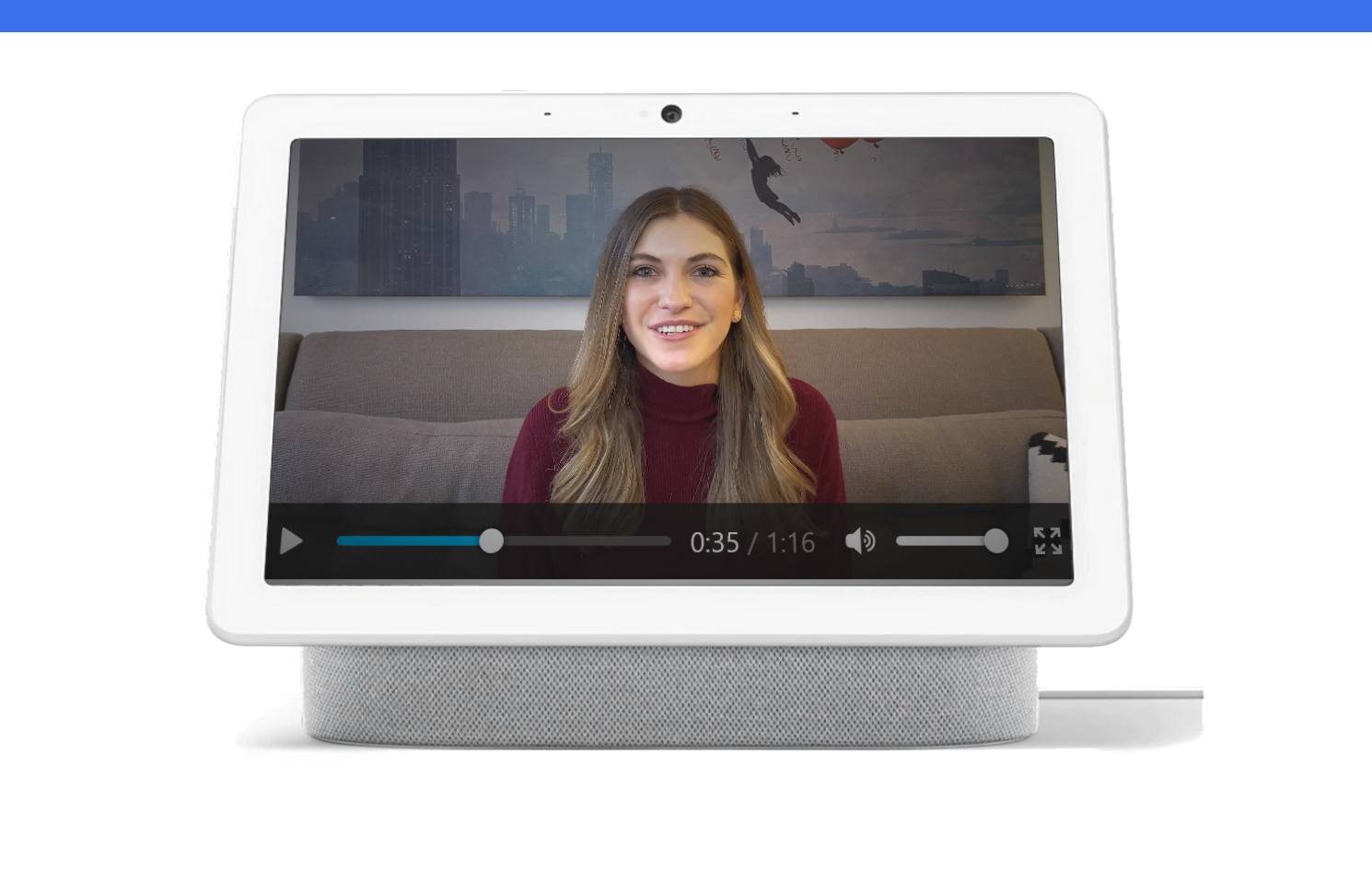 VOICE Talks is the shiny new virtual event that everyone is waiting to know more about—and for good reason. It has a bit of everything: expert speakers, behind-the-curtain insights, live QA with industry heroes, edge-of-your-seat giveaways, and (best of all) free entry!
Hosting the series is none other than Sofia Altuna from Google, who will bring her own expertise into every episode along with the charisma and enthusiasm we need to hear now more than ever. With Sofia at the helm, VOICE Talks just got a whole lot more exciting.
As we inch towards the debut, it's time we gave you a peek into what we'll be covering and who you'll be learning from this April 28th at 2 pm ET/11 am PT.


Episode 1: Voice technology for a new era
With the current health crisis upending our daily routines, what better theme for our debut than how voice technology is helping us manage our strange new reality?
"Voice technology for a new era" will be our very first guiding theme and will dip into everything from the industries leveraging voice tech to the people using it to stay safe and healthy.
So far, we've seen a few brilliant uses of voice tech in response to the crisis, including chatbots helping frontline health workers and handy Google Actions designed to keep you sane while working from home. You can expect to learn much more about today's curious uses for Voice among businesses and consumers alike.
Plus, you'll get to see how our very own VOICE community is using voice devices to get through such mind-boggling times. We're stacking up the virtual videos to delight your eyes with all the cute and creative ways that people around the world are upgrading their quarantined days with Voice. If you want to send in your own video to show the community how you're getting along, submit your video here.
If you need an extra nudge to put on your "dignity shirt" and record a video, please know that the best entries will be eligible for all sorts of tantalizing giveaways, including Google Assistant-enabled devices!
Meet the speakers
We're beyond thrilled to announce the talented lineup set to kick off the premiere livestream episode:
Manuel Bronstein, VP Product, Google Assistant
Danny Bernstein, Managing Director, Global Product Partnerships, Google
Dave Isbitski, Chief Evangelist of Alexa, Amazon Alexa
Bret Kinsella Founder, CEO, and Researcher, Voicebot.ai
Jolene Amit, VP of Marketing, Voca.ai
That's a lot of amazing people to pack into just one hour. This incredible selection of industry leaders will share their own stories, insights, and clue you into the latest trends in voice tech. You may have seen these leaders on-stage before, but rest assured that VOICE Talks is focused on bringing you fresh content that matches the times we live in. Get ready to see Voice in a whole new light.


Join the conversation with #AskSofia
It may be a virtual event, but that doesn't mean you have to sit quietly the entire time. VOICE Talks was created as an effortless way to connect the community with industry leaders, so if you have a question for our host and featured guests, all you have to do is use the hashtag #AskSofia and we'll get right to you.
Plus, you can jump into live polls and chat away with fellow attendees to start building your own little VOICE Talks circle to spend the series with.


Meet us live on VOICE Talks
We can't wait to see you all on-screen this April 28th at 2 pm ET/11 am PT! If you haven't already, you're still in time to register and (literally) connect with the voice tech community for a much-needed distraction.
See you there?