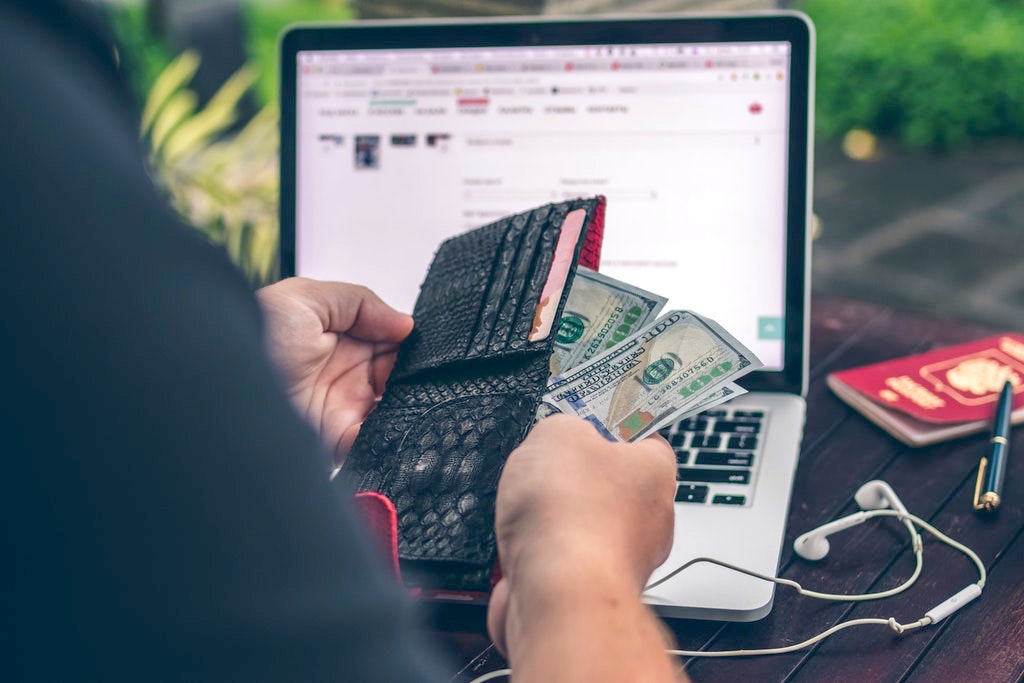 Image credit: Pexels
"Alexa, what's my account balance?"
The future of mobile banking isn't going to come quietly. Soon those slow web portals and painful phone calls with customer support will be nothing but bad memories. Now you can use chatbots and voice assistants to check on your finances and make banking a lot less stressful.
Granted, you may not want Alexa announcing to the entire household that you have $79 left in your current account, but there's no denying the convenience of using your voice for everyday money management. Take a look at some of the hard-hitters bringing the best of voice tech to the complicated world of finances.
Bank of America
After their users poked and prodded for easier banking solutions, Bank of America introduced Erica, an AI-powered, voice-activated virtual financial assistant.
Erica lives in the bank's mobile app and just recently surpassed one million users, according to a press release on BusinessWire. The helpful bot combines AI, predictive analysis, and natural language processing to interact with clients in their preferred method. This could be through texting, talking, or tapping a structured set of options on the screen.
The bank reports that users are routinely turning to Erica to search for transactions, check their balance and credit score, and find their bills and account numbers. Considering they reached over a million users within just two months, they're clearly sticking to Erica and intend on adding new features and expanding its capabilities in the near future.
Intuit
At the end of 2017, Intuit released the QuickBooks Assistant, an AI-driven voice interface to help self-employed users glean insights from their financial data.
Intuit has never been shy about investing in Artificial Intelligence and Machine Learning to streamline the tedious process of accounting for businesses. Now, thanks to their latest virtual assistant, users can open the Quickbooks Self-Employed mobile app and ask questions like, "how are my numbers this month?"
Alex Chriss, Chief Product Officer at QuickBooks explained, "We know people who work for themselves have a lot on their mind with limited time to manage the day-to-day," he then added, "By adding a virtual assistant with access to their business finances, people simply tap to ask questions and find answers - rather than running reports and analyzing data."
Thanks to bots like QuickBooks Assistant, many business owners can save a whole lot of time (and sanity) when checking up on their finances.
Conversation.one
Conversation.one is different kind of company. It offers a no-coding platform for enterprises struggling to jump into the voice banking trend by giving them all the tools necessary to build their very own Alexa Skills, Google Actions, chatbots, and Facebook bots. (A saving grace for the non tech-savvy organizations out there.)
Conversation.one's platform leverages Deep Learning to improve conversational interfaces across all devices with minimum effort. In short, it allows financial institutions to connect their business logic to voice-enabled devices so they can reach more customers. Sounds pretty convenient.
This year, the company reached an agreement with Fintech giant Finastra to integrate their platforms. This allows Conversation.one to extend their voice solution to Finastra's 9,000+ financial institutions. It also means a lot more banks and credit unions will be able to offer omni-channel customer experiences without having to drop a single line of code.
The future of voice tech in finance
These three companies barely scratch the surface of what's happening right now with voice technology in finance and what's bound to happen a few years from now. But you don't have to wait for the news to tell you all about it.
Spencer Uttley
, the Product Leader for Quickbooks Assistant, and
Rachel Batish
, Co-Founder of Conversation.one, will both be speaking at
VOICE
this July in sunny New Jersey. It's going to be brimming with voice-first insights and we're already feeling a double dose of AI excitement. Join us at VOICE by registering
here
, and don't forget to
follow us
on Twitter so you don't miss all the cool voice-first news and event updates.