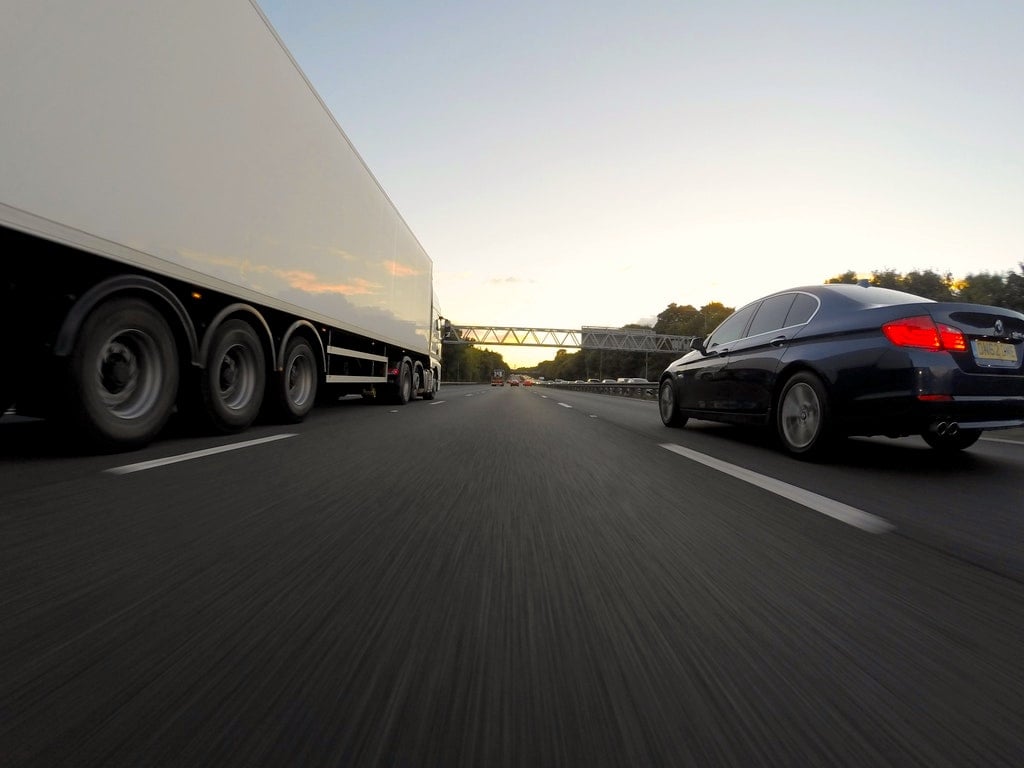 Voice tech in transportation is typically a mix of cool cars with voice assistants and voice assistants in cool cars. Between global brands and their flashy voice-first systems, no-one really gives Uber drivers or humble truckers a second thought (or even a first).
But these seemingly downplayed jobs are exactly where voice technology is making some of its most note-worthy strides.
Voice for distraction-free Ubers
Let's start with Uber, a ride-sharing company that has gotten a lot flack for its lack of safety measures for both drivers and passengers. While they've already rolled out a string of safety improvements, their app's most recent feature is one that most Uber drivers didn't even know they needed: voice commands.
According to Uber Newsroom, the addition of voice-activated commands was added since "a key part of staying safe is seamless pickup." Anyone who regularly rides in an Uber has seen their driver take their eyes off the road and a hand from the wheel to accept or reject an incoming ride request. For many, it's not all that concerning, but for Uber it's a liability (and rightfully so).
Now with hands-free pickups, Uber drivers can accept trips and contact passengers without taking their hands off the wheel. They can also command the app to access their "safety toolkit" to activate the 911 button or call Uber support.
Granted, a voice-assisted pickup won't fix the plethora of safety concerns most customers have with Uber, but it will at least help reduce the number distracted drivers on bustling city roads.
Voice for safer commercial trucking
Over the last decade, the trucking industry has been going all in with onboard digital systems, which have significantly enhanced both safety and efficiency to the nation's logistics chains. Now, as their next game-changing measure, the trucking industry is redefining its on-the-road systems with voice technology.
P&S Transportation, America's leading flatbed carrier, is one trucking company using voice to ensure their drivers stay focused while behind the wheel. During any typical load delivery, a driver must send and receive updates, check for traffic warnings and consult important data—all of which require peeling their eyes away from the road or pulling over to launch various apps.
To offset these inconveniences, Omnitracs—a SaaS company that provides fleet management solutions—described in a blog post how their hands-free voice interface provides truck drivers with helpful traffic warnings and directions, engine and rig safety, performance parameters, load management data, and even drivers' hours.
On the business end, P&S Transportation also worked with Omnitrac to create their own Alexa Skill so managers could easily access fleet data and company performance information.
Traditionally, if execs had a question about the number of drivers on duty, weekly accidents, complete deliveries, amount of miles billed, or staff turnover, they'd have to block out time to sift through different sources of mind-fogging information.
"Fleet managers are very busy," Renganathan told Transport Topics, "and this Alexa skill allows them to log into multiple systems to get all of the information they need without navigating to each system separately and pulling up different data sets on computer screens."
Now with their own Alexa skill, all they have to do is ask.
Harnessing voice for safer roads
While having Alexa in a BMW is mostly an added convenience, voice-first systems in commercial driving is a powerful safety measure.
This isn't to say that one application is superior to the other, but to highlight the fact that voice interfaces can have a profound effect on the welfare of commercial drivers. It can push operations forward, solve problems faster, and truly make people safer.
P&S Transportation has no doubt that voice-assisted technology in transportation will continue to catch on and eventually lead to mass adoption. In fact, they encourage carriers not to wait until voice is widely used before integrating it into their onboard systems for added safety and efficiency.
"If you wait until everything is already mass adopted, you're likely behind," says Mauricio Paredes, VP of business technology at the company.
To avoid being left in the digital dust, join us at VOICE—the largest voice tech event of the year—to delve into the present and future of voice in transportation. From big commercial trucks to your next door neighbor's Mini Cooper, we'll discuss it all during three jam-packed days of keynotes, panels, workshops, and incredible coffee.
Learn more about VOICE here and save your seat while they're still up for grabs.