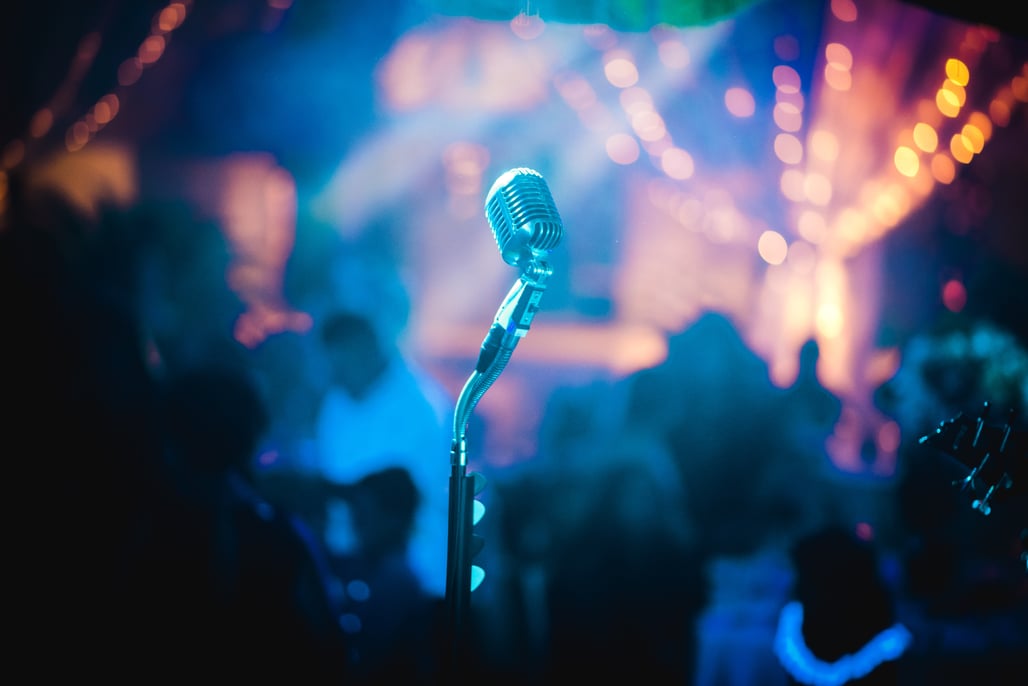 Discover, network, and have a drink or two at the best voice technology conferences in 2020.
Every so often you'll hear about a special meetup, brunch, or large-scale event that nudges you out of the office to peek at what everyone else in your industry is doing. From keynotes and workshops to productive coffee breaks with potential clients, conferences are typically a worthwhile business expense.
With voice technology proving itself as one of this year's most popular flavors, you're almost spoiled for choice when it comes to finding a worthwhile Voice event near you. So, to make sure you don't miss out on the fun we picked out some of the best upcoming conferences on conversational design, voice-first development, digital marketing, and everything in between.
Get your calendar ready.


Dashbot Superbot
San Francisco, USA
March 31, 2020
Attendees: 400+

Superbot has established itself as the conference for all things chatbot, voice assistants, and AI. With a collection of seasoned experts lined up for sessions, this cozy conference promises a wealth of knowledge on everything from designing intelligent agents to analyzing and marketing them.
Why attend:
Learn best practices in Natural Language Processing (NLP) and AI from the heads of the industry.
Understand the power of chatbots and how to leverage them for optimized business processes.
Get the first scoop on the best investment opportunities in Voice and AI.


Voice of the Car Summit
San Jose, CA, USA
April 7-8, 2020
Sponsored by Mercedes-Benz and presented by VoiceFirst.FM, Voice of the Car Summit explores the "intersection of voice-first technology and the modern car." With dozens of big brand case studies and expert panels, this conference is geared towards business and technology executives who want to learn all about overcoming challenges and effectively integrating Voice in cars.
Why attend:
Peek into the future of voice tech in automobiles along with best practices and considerations.
Engage with industry experts and leading automakers changing the face of in-car technology
Explore their (already sold out) EXPO and be the first to see what's revving to go in this industry.
SpeechTEK
Washington D.C., USA
April 27-29, 2020
Attendees: 750+

SpeechTEK is the world-leading conference for speech technology and AI. It takes a deep dive into the future of speech technology, artificial intelligence, and customer interactions—and how they can revolutionize your business. From keynotes to case studies, this is the place to be if you're a decision-maker at your company looking to raise the bar for business innovation.
Why attend:
Learn how to develop and deploy speech technologies in your future applications.
Network with your peers, find your tribe, and walk away with new business alliances.
Accelerate your training with sessions on everything from VUI design to product management.
voice.
London, UK
May 18, 2020
voice. focuses on the commercial side of voice technology and features world-leading innovators from companies like Google, Uber, Tivo, and BBC. This conference is filled with case studies, stories, and panel discussions to clue you into the latest tools and technologies so you can prepare your business for the future.
Why attend:
Learn how the latest developments in voice technology may impact your customer experience.
Understand how to get personalization right using data analytics for Voice apps.
Network with leaders from every industry for a fresh perspective on your business strategy.

VOICE Global
Streamed online
June 9, 2020
Attendees: 10,000+
VOICE Global rounds up the brightest minds in the voice-first sphere and puts them on camera for the world to see—100% free of charge. Without planes, hotels, or visa letters to worry about, this is a 24hr live-streamed Voice conference that anyone with an internet connection can attend. They even help large groups host a viewing party so you can skip work watch in good company.
To join, all you have to do is sign up and wait for their email with the schedule.
Why attend:
Learn from industry experts about voice-first marketing, design, development, and user experience.
Participate for free from anywhere around the world, at any time of the day.
Make it a business event with a company-wide viewing party.
VOICE 2020
Washington D.C., USA
October 5-8, 2020
Attendees: 5,000+

VOICE is the world's largest voice tech event of the year known for its inclusive, family-like feel. Powered by the biggest tech companies in the industry (Google, Amazon Alexa, Samsung, etc.), this conference welcomes everyone in the voice-first ecosystem to explore the practical applications of voice tech in business, healthcare, transport, gaming, design, digital marketing, and beyond.
With over 200 sessions, a startup EXPO, live podcasters, entertainment, giveaways, and even VOICE Awards—if you only have time for one voice event this year, then this should be it.
Why attend
Meet the global Voice community to discuss the latest trends and tools in voice tech and AI.
Be the first to know how big tech companies and startups are using Voice to transform your industry.
Drink and kick back with future partners/customers at their famous after-parties and mini events.
(Psst! If you're reading this before March 31st, use the code VOICEBLOG10 to get 10% off your ticket.)


ALL ABOUT VOICE
Munich, Germany
November 20, 2020
ALL ABOUT VOICE is Europe's largest voice assistant conference for executives, product managers, developers and marketers in the voice-first space. Between insightful talks (in English) given by the brightest minds in the field and a few pints of great beer, this event welcomes both those building the technology and those making the strategic decisions to make it fit into their organization.
Why attend:
Peek into the latest trends, tool, and technologies for adopting voice assistants.
Hear best practices and considerations from renowned Voice experts at Google and Amazon.
Get up to date on current trends and breakthroughs in Voice and how it'll impact your business.


ConverCon
Dublin, Ireland
TBD, 2020
ConverCon made such a splash last year that it's back for another round. This flashy conversational interface conference gathers some of the world's leading CX players to explore everything from conversational UI considerations and digital strategy to privacy and ethics. They haven't released an official date yet, but you can sign up for updates on their website.
Why attend:
Dive into emerging conversation design techniques for real-world applications.
Exchange ideas and best practices with like-minded colleagues in the field.
Pick up handy guidelines for designing with cultural context and ethics in mind.


Take your pick!
Those may be our top 8 events, but there are dozens more sprinkled throughout the year. For every kind of tech event happening this year, feel free to check this comprehensive list of Voice conferences and meetups. We also strongly recommend keeping tabs on the regular Alexa Meetups and Women in Voice events that pop up in each continent.
Which voice tech event are you most excited to attend? Let us know in the comments.