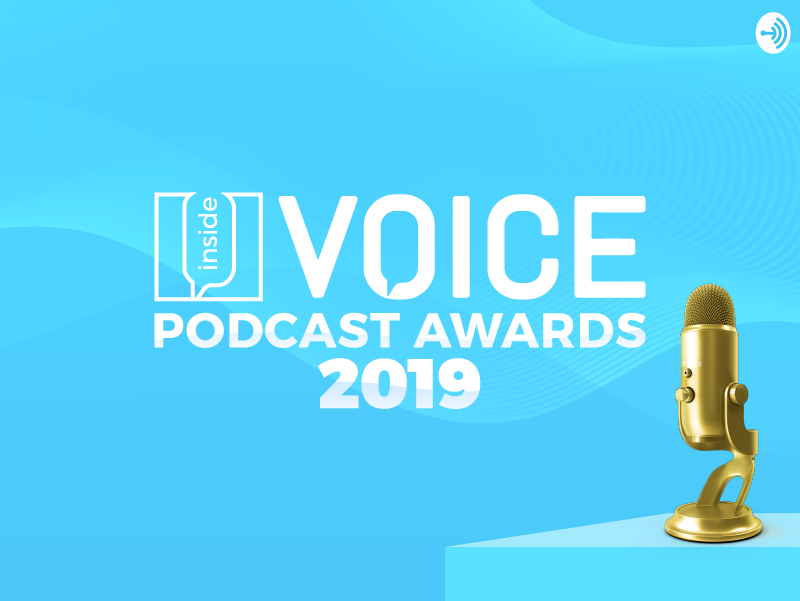 As 2019 comes to a close, here at VOICE we're brimming with warm and fuzzy feelings from another remarkable year. We welcomed over two thousand new VOICE community members, met countless fun and passionate people, and even clinked glasses with many of you at VOICE 2019.
The Inside VOICE Podcast in particular—led by our phenomenal host Keri Roberts—has us glowing with pride. In just one year, we've seen thousands of downloads, interviewed hundreds of incredible guests, and even made the list of top ten Voice tech podcasts.
But it's the guests we're especially proud of.
These are the people who squeezed time out of their busy day to share their hard-earned knowledge with the voice-first community. Some were eager to be featured, others were coaxed out of their shyness—but every single one had something valuable and important to say.
So, to mark our one-year anniversary and as a thank you for all your time and generosity, we've decided to host a (virtual) Inside VOICE Podcast Awards to highlight the nine most influential episodes chosen based on their total number of downloads, social activity, and staff favorites.
It's time to meet our well-deserved winners. Listen to the full episode here, or read on.


Best Episode on UX Design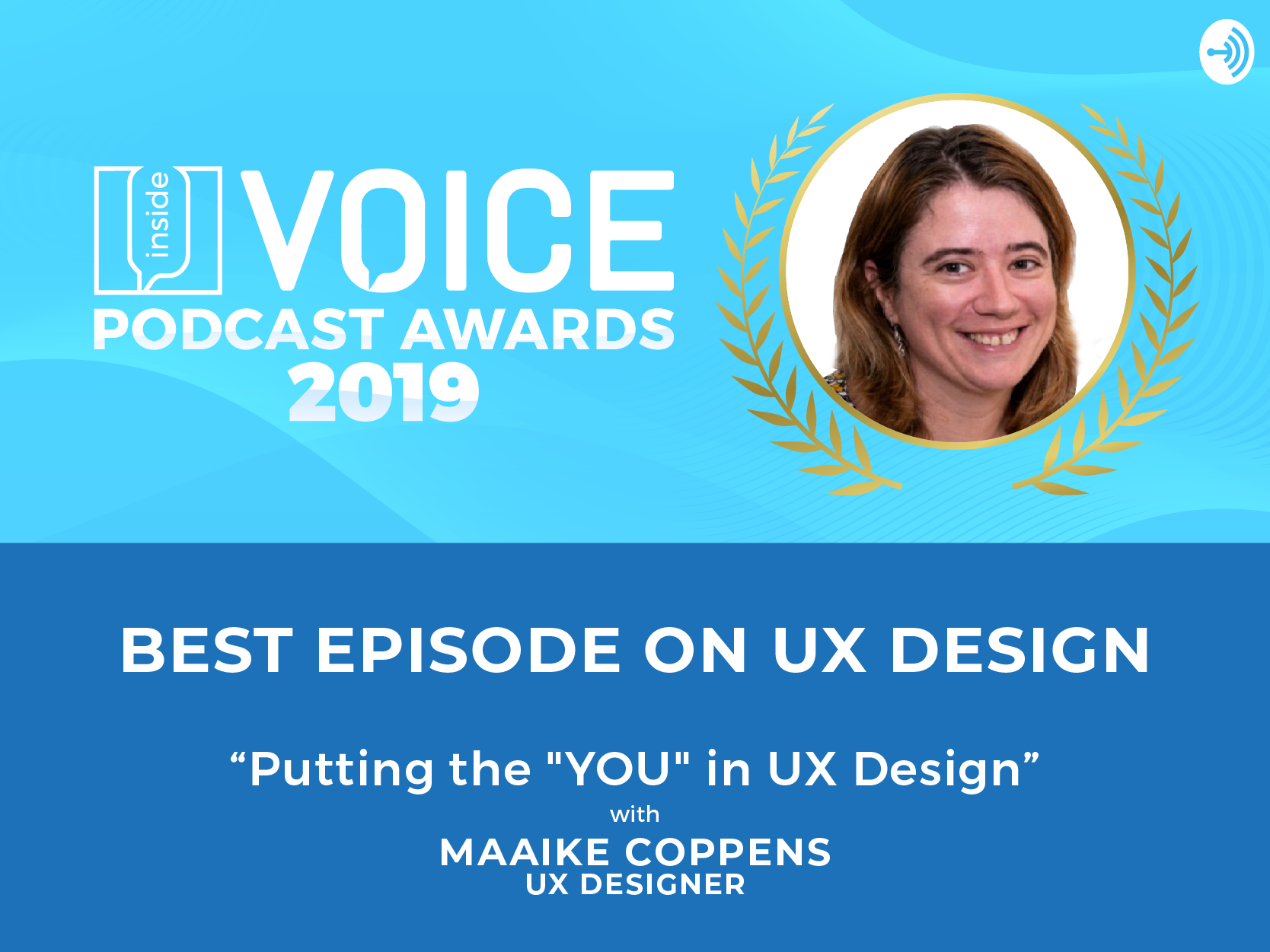 Maaike Coppens brought a wealth of knowledge and love for UX in her episode: Putting the "YOU" in UX Design. With palpable enthusiasm, she breaks down how to embed the coveted human element into UX, and brilliantly explains how doing so will help you create an understanding and memorable experience. Maaike's episode is insightful, practical, egalitarian, and everything we love to see from our VOICE community.


Best Episode on Voice Developer Content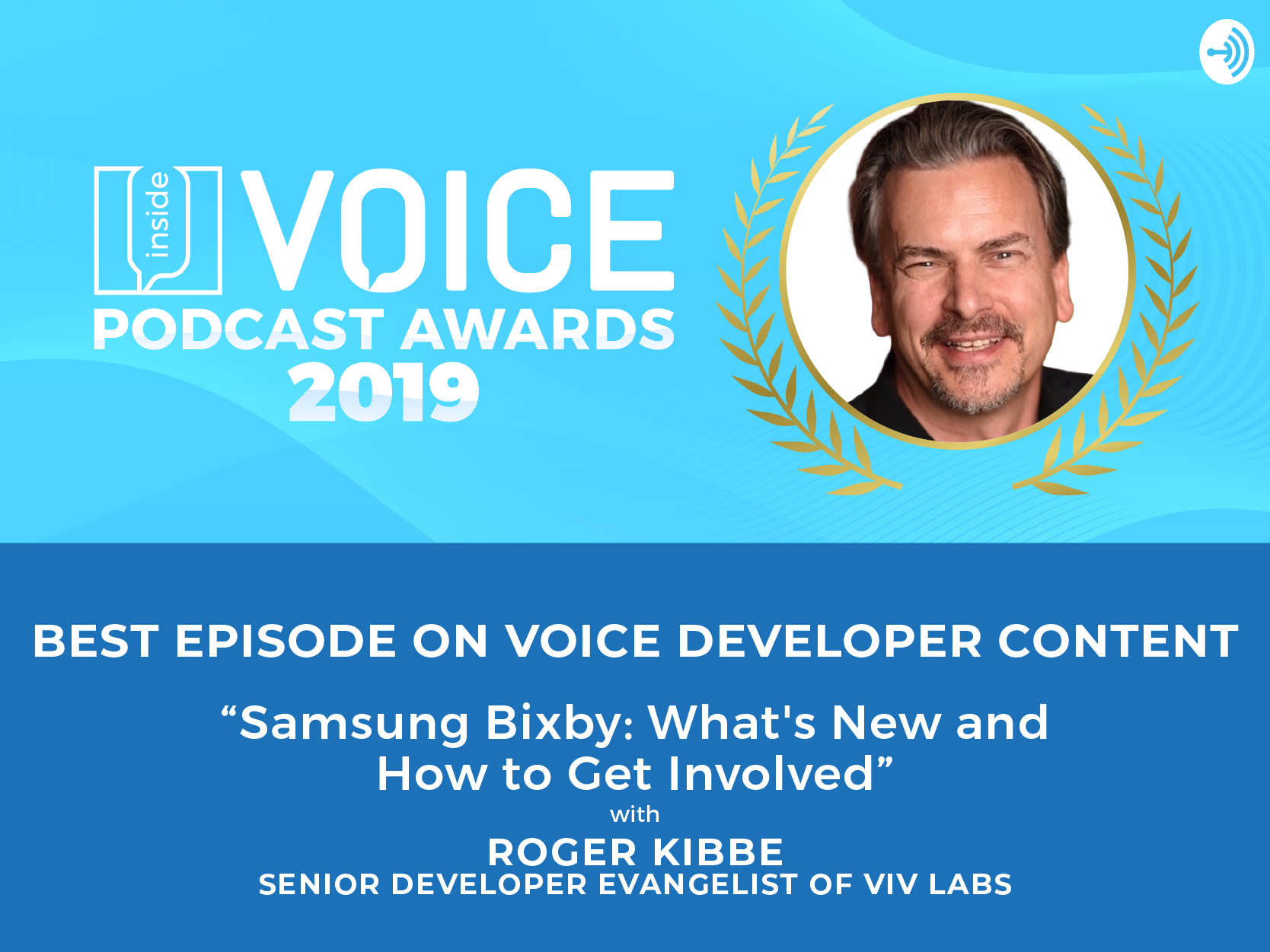 Roger Kibbe shone the spotlight on Samsung's unique lead in Voice with his episode: Samsung Bixby: What's New and How to Get Involved. In it, Roger expertly details the exciting innovations and helpful tools that developers can wield for their own creative projects. It's a practical and encouraging episode that is absolutely instrumental for budding Voice developers everywhere.


Best Voice Marketing Episode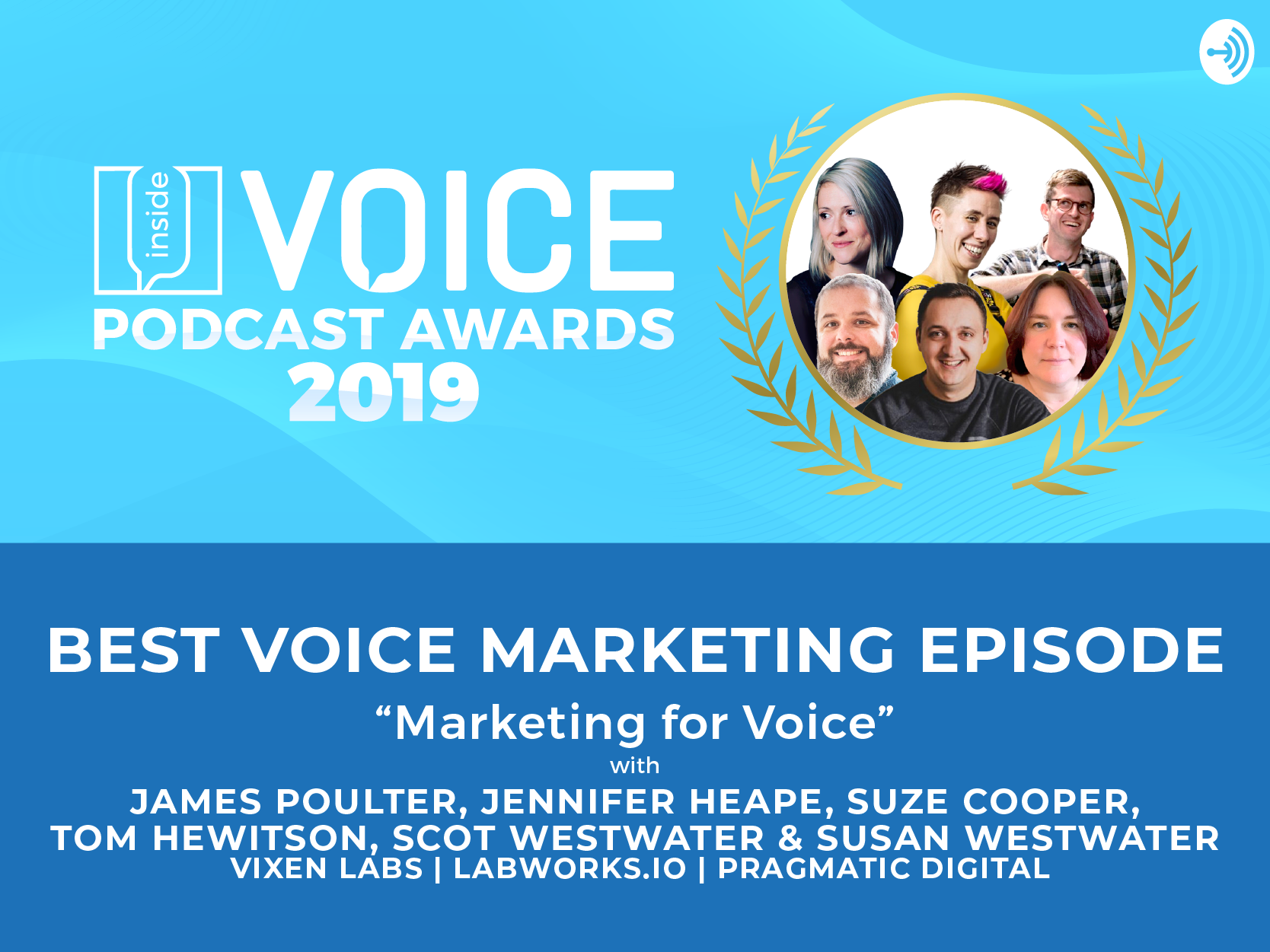 Vixen Labs, Pragmatic Digital, and Labworks.io bundled their expertise into the special episode: Marketing for Voice. In a panel led by James Poulter, six thought-leaders gift listeners with a candid, in-depth discussion on how to successfully market Voice skills. It's an insightful episode that blends expert knowledge, different perspectives, and a dash of humor. If you've always wanted to be a fly on the wall with a group of seasoned Voice leaders having a chat, then this is the episode you'll love to hear.


Best Use Case Episode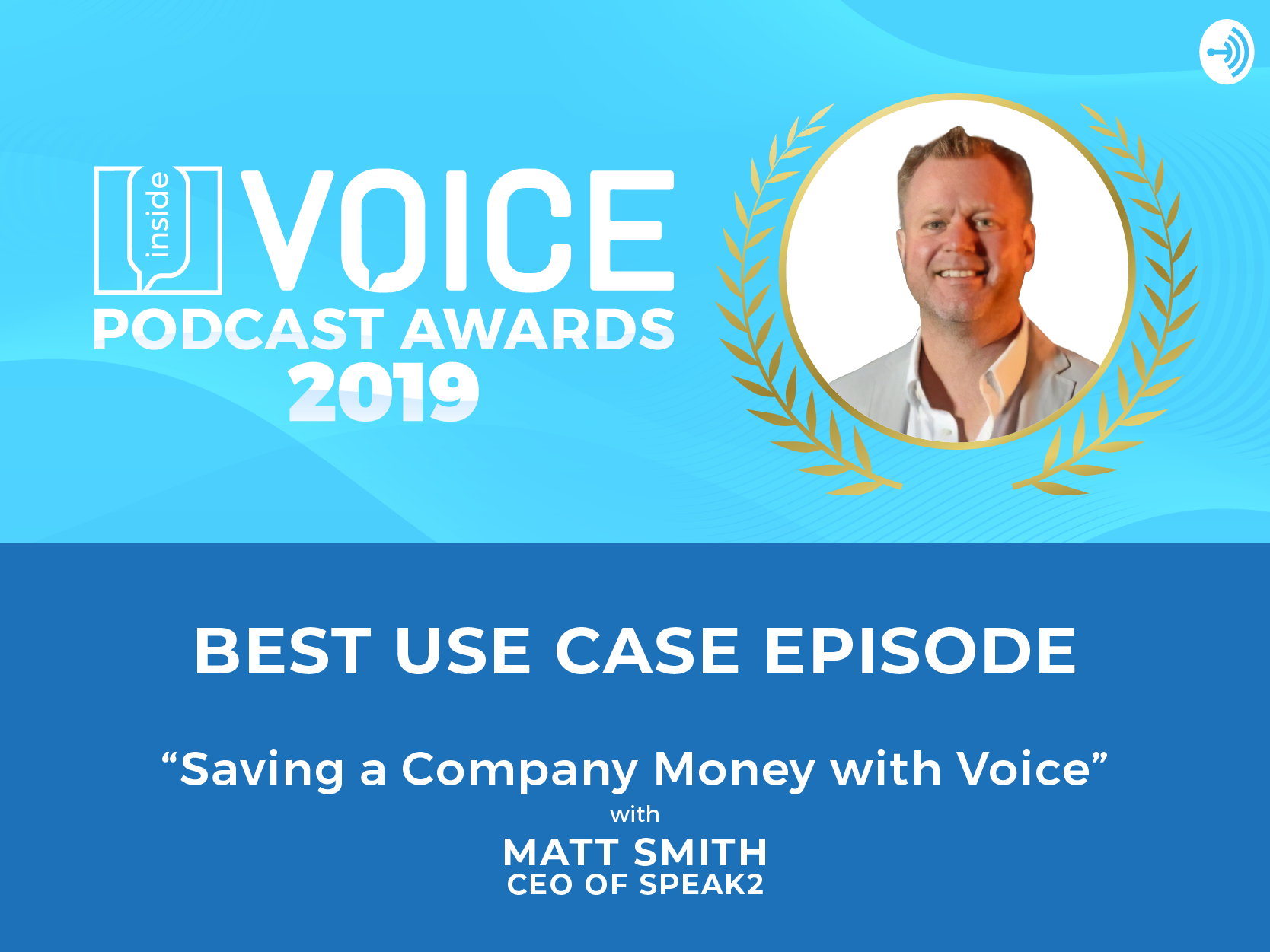 Matt Smith beautifully highlighted the vital role of Voice for older adults in his episode: Saving a Company Money with Voice. Considering the unfortunate fact that over 70% of people aged 65+ need long-term care, Matt politely describes how Voice is a game-changer for the assisted living community, and how it also brings a little extra joy and sense of companionship to its residents. This episode is a gracious reminder of just how beneficial Voice can truly be, when in the right hands.


Best Speaker Preview Episode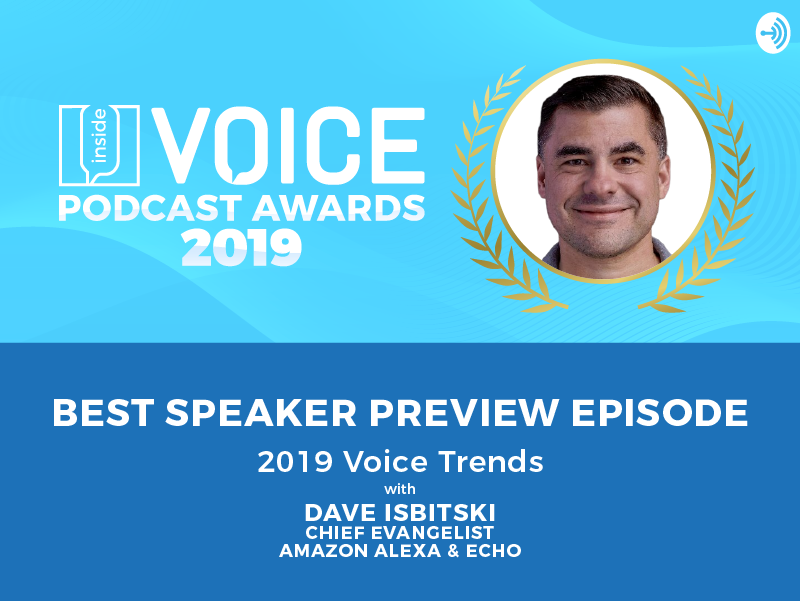 Who better to get the latest trends in Voice than Dave Isbitski, Amazon's Chief Evangelist for Alexa and Echo. In his episode: 2019 Voice Trends, he animatedly chats with VOICE Summit founder Pete Erickson on what's blossoming in Voice and how you can jump on it while it's hot. Dave has been a distinguished speaker since the very first VOICE Summit, and we're excited to continue showcasing his exceptional knowledge and humble personality at VOICE 2020 (and beyond).


Best "How To" Episode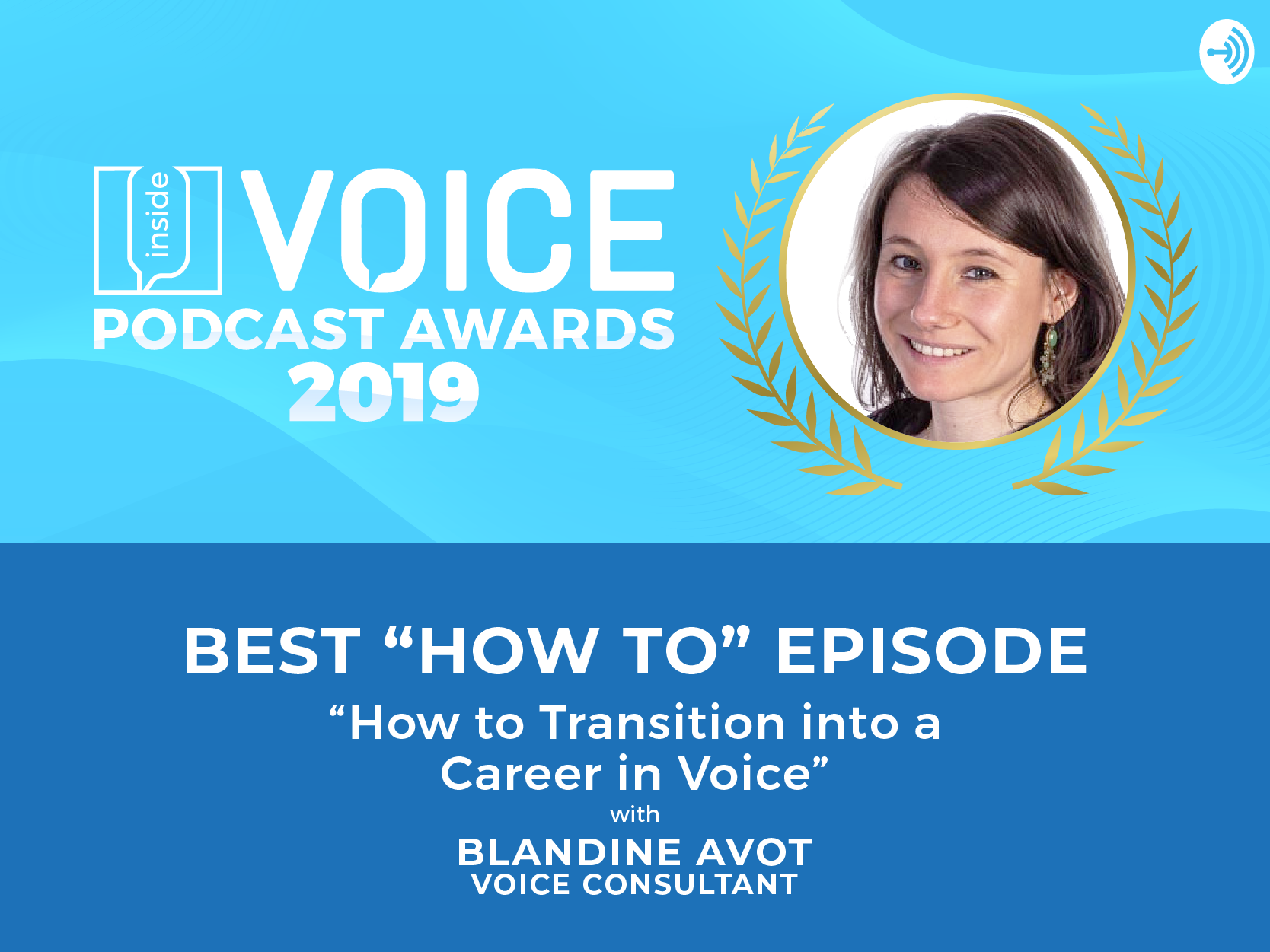 Blandine Avot perked ears and inspired minds with her episode: How to Transition into a Career in Voice. With people from all walks of life hoping to step into the Voice industry, this episode shows listeners that it's entirely within their reach. With her bright and earnest charm, Blandine explains exactly how and where you can start on their dream career. It's an episode brimming with kind advice, motivation, and just the right push that many listeners need.


Most Interesting Episode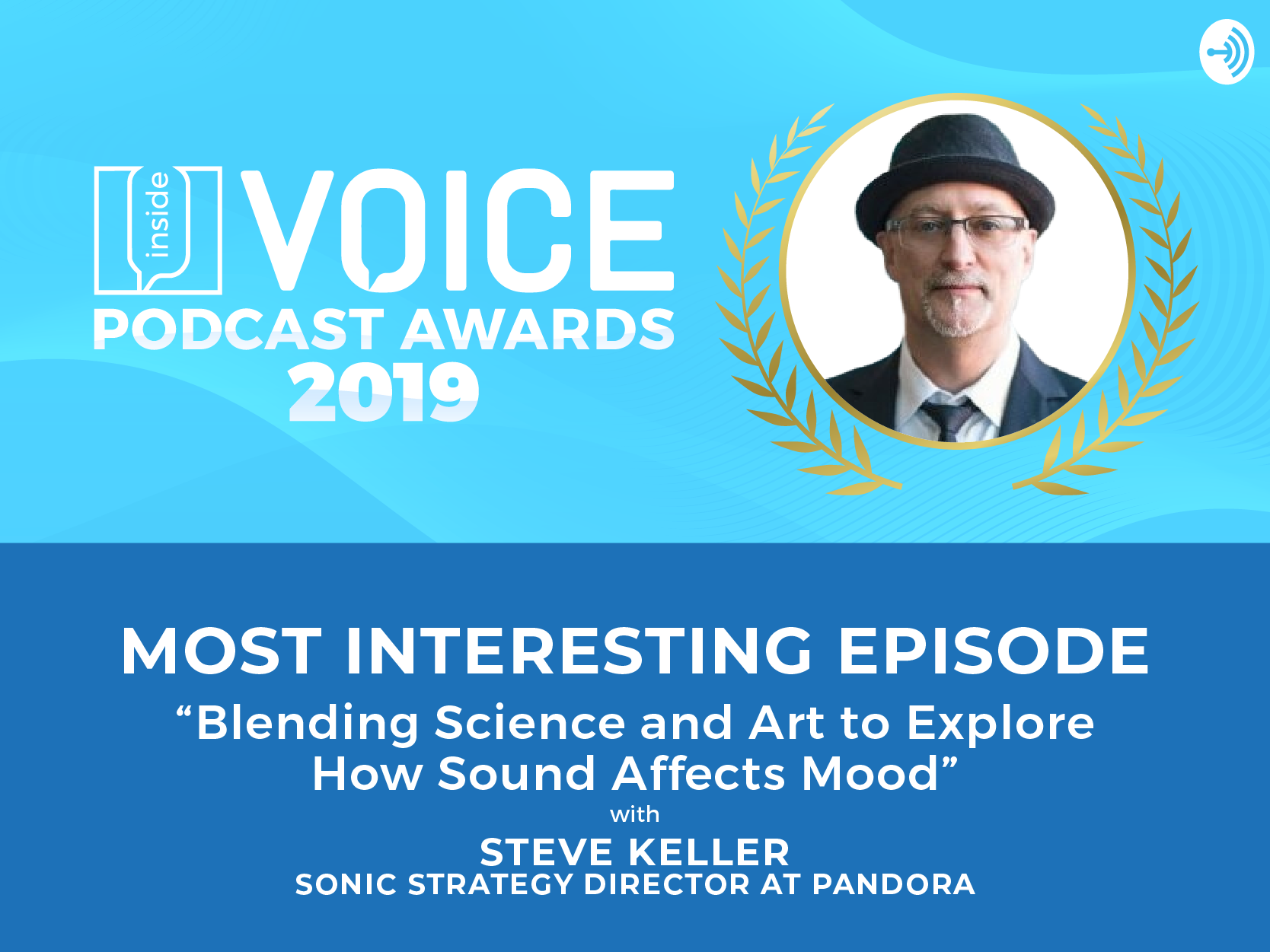 Steve Keller revealed the science and magic of sound in his captivating episode: Blending Science and Art to Explore How Sound Affects Mood. During an eccentric conversation with guest host, Janice Mandel, Steve explains the delightful details of his "audio alchemy" and gives a curious peek into how Voice technology can play with and leverage these enchanting elements. It's an extraordinary episode by a fascinating guest capable of gluing even the busiest listener to their earbuds.


Favorite Episode of All Time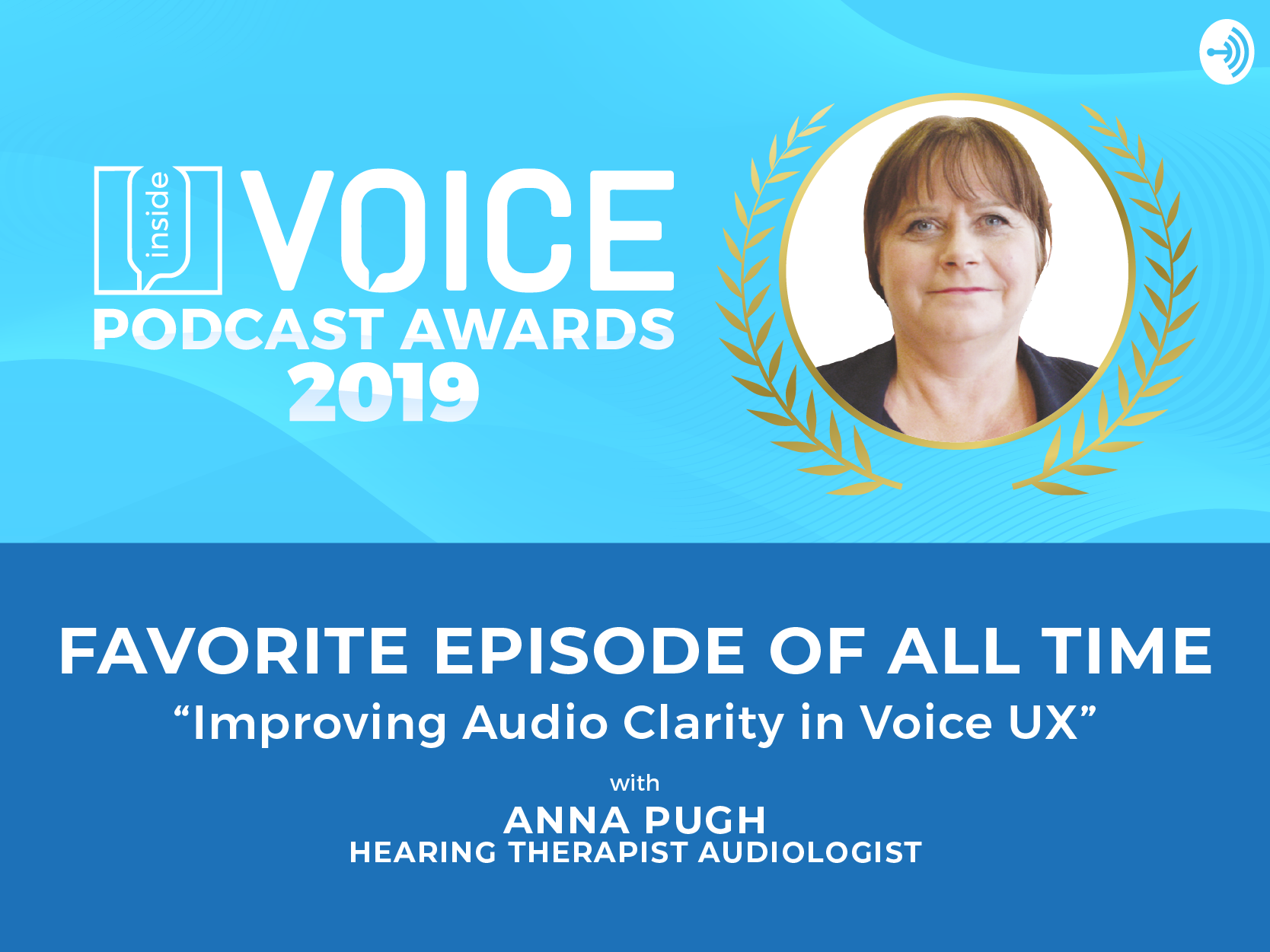 We're really excited about this one. Anna Pugh takes the biscuit with her incredibly popular episode: Improving Audio Clarity in Voice UX. From her unique perspective as a hearing therapist audiologist, Anna lends her soft-spoken wisdom to help conversational designers make Voice technology more accessible for everyone. As a community focused on empathy and education, we simply love how Anna gently informs and inspires listeners to create better audio experiences for their users.

Special award: Rising Star in Voice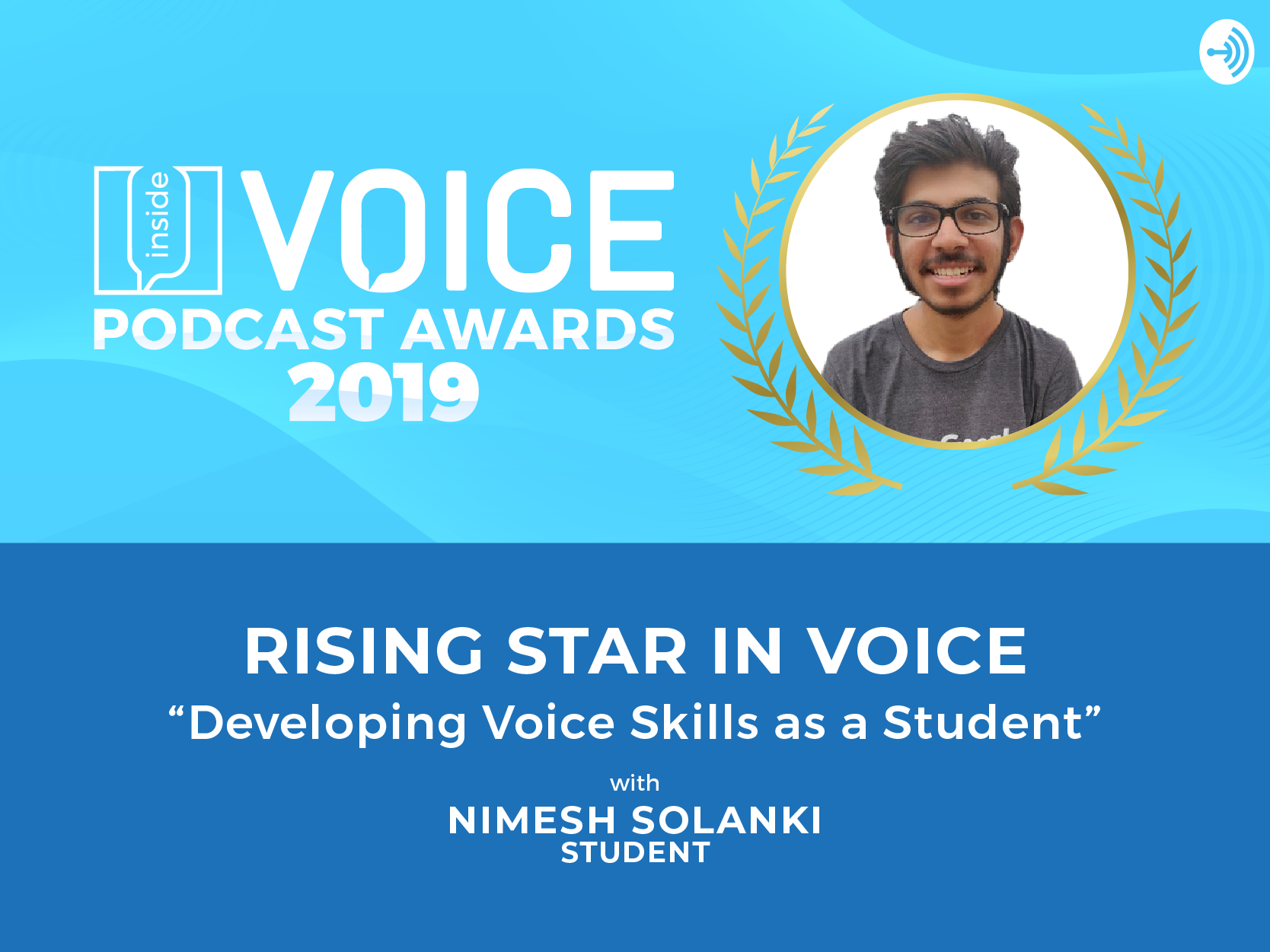 To be on Inside VOICE, all you really need is a passion for innovation and the ambition to help others so we can push the boundaries of the Voice industry even further. Nimesh Solanki embodies both of these qualities in his episode: Developing Voice Skills as a Student. As a top Voice ambassador and Premier Bixby Developer, Nimesh is not only leading the way with his own Voice apps, but opening the door for others by leading Alexa workshops in India. We're immensely proud of what Nimesh has accomplished so far, and can't wait to see what he'll do with his dazzling potential next.


Listen to the podcast
And so we conclude our very first Inside VOICE Podcast Awards.
It was incredibly tough to pick only nine episodes from hundreds of brilliant choices, so we highly encourage you to peruse our podcast episode list and immerse yourself in any of our insightful episodes.
If you think we missed someone in particular, let us know which episode was your favorite. Tell us in the comments and we'll put them in our special little box of nominees for the next Inside VOICE Podcast Awards. See you then!