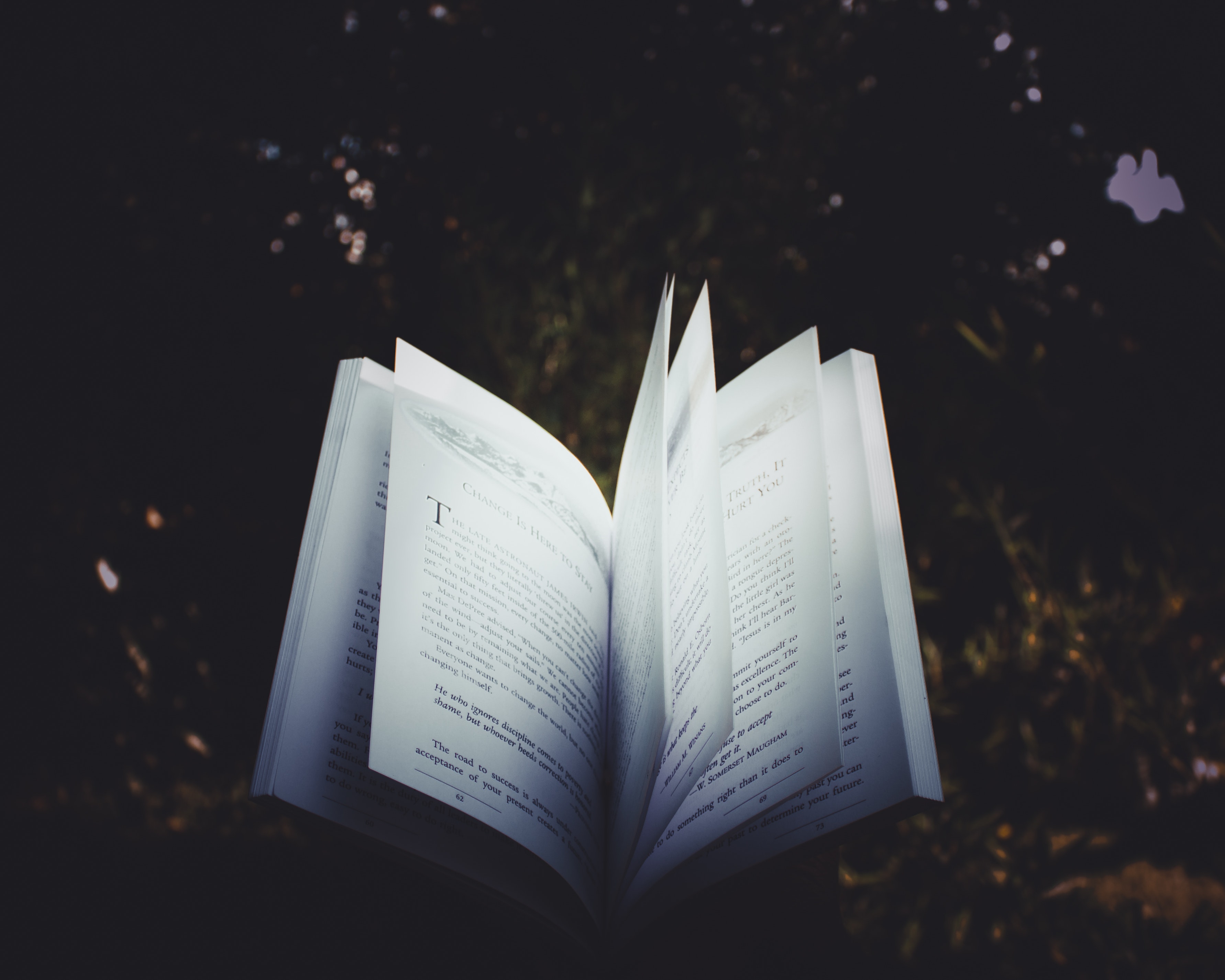 Voice technology and storytelling have become two peas in a pod. From Alexa Skills that read children's bedtime stories to branded audiobooks and podcasts, storytelling through voice devices is now one of the most powerful mediums to engage people of all ages.
One company that is successfully leveraging this tendency is Tellables, a voice app development company that works with authors to turn stories into interactive experiences for Alexa and Google Home.
In preparation for the upcoming VOICE Summit—where Tellables will be proudly represented—let's take a closer look at this voice-first company and the delightful minds behind it.
On starting Tellables
The founder and CEO of Tellables, Amy Stapleton, has always been interested in storytelling.
At first, she wanted to write stories herself, but her fascination for technology ultimately led her to become an IT Manager at NASA. But then she discovered Jibo, a little social robot with a quirky personality that made Amy immediately think of using robots to tell stories.
"I'd previously been intrigued by early chatbots, but seeing the possibility of an intelligent family robot like Jibo was the catalyst for me to start a storytelling company," she told VOICE in an email exchange.
Except Amy didn't want robots to tell regular stories, like reading out an audiobook, but conversational stories where people could actively participate in them.
"I want humans to have the sense they're engaging in a conversation with the robot, where the robot's stories are a key part of the exchange," she explained in the email.

And so Amy went on to specialize in natural language and conversation. She then joined forces with fellow NASA colleague Corey Baswell—a senior Web and VUI architect—to create Tellables and develop interactive story experiences for voice-first devices.
Engaging children with voice
Today, Tellables has three popular Alexa Skills, all of which are designed to engage children and help develop critical thinking.
Children are the perfect audience for stories, but they're also the trickiest to keep entertained. Stapleton and Baswell soon learned that the key to holding children's short attention span was to provide shorter stories sprinkled with opportunities for them to participate.
According to a post on Alexa Blogs, this data-based guideline helped make their second Alexa skill, the Tricky Genie, become one of the top-performers in the entire Skills Store. In short, the goal of the skill is to outsmart the genie by choosing two of three sacks that may hold the solution to a dilemma explained in a short story. Simple concept, but kids love the challenge.
After the Tricky Genie put Tellables on the voice-first map, the company went on to develop similar skills—this time targeting other age ranges, like teens. But eventually Amy wanted to move into developing a different kind of conversational experience; one that would involve authors to give new stories a voice.
Connecting storytellers and listeners with interactive stories
At the end of 2018, Tellables released a whole new voice app for Amazon Alexa called "My Box of Chocolates." The idea is each chocolate represents a story, so every time you pick a chocolate, a virtual chocolatier (voiced by Amazon Polly) will tell a story to both you and Alexa.
Once the story is over, Alexa will comment on it then ask you a question. Based on your response, Alexa will follow-up. It's a nice way to explore stories from different authors while in good company (sort of).
Unlike Tellable's previous creations, this new Skill is linked to an authoring platform where independent authors can submit a story to be nestled into the next box of chocolates. So far, Tellables has published six chocolate assortments (totaling 72 stories), where the latest box follows a Mothers Day theme.
Amy noted that authors are "absolutely thrilled" to hear their stories on Alexa. She also promised upcoming improvements to the overall storytelling experience—like more layers of conversation with Alexa. Furthermore, Amy told VOICE that Tellables is working on publishing stories by middle grade students to fill up their youth version of My Box of Chocolates.
Tellables is certainly treading a new path in conversational storytelling. While there's still a long way to go before we're creating book clubs solely with voice assistants, it's clear that companies like Tellables are helping to shape the voice-first future. As Amy put it in her email,
"The domain of conversational storytelling is completely new. While it's sometimes extremely challenging to work in an environment that has barely begun to take shape, it's exciting to know that we're the pioneers who can help shape it."

Meet Amy Stapleton at VOICE Summit
As you may know, VOICE 2019 is coming up fast and it's bringing hundreds of captivating talks, panels, and workshops with it. One such talk, "Using Voice Assistants to Give Underserved Authors a Voice,'' will be delivered by Amy Stapleton herself, where she'll share details on Tellable's work on publishing independent authors on voice-first platforms. She'll also be going into insightful detail on conversational storytelling. If you're into interactive stories, this is the talk for you.

Save your seat at VOICE here to see Amy on-stage at the largest tech event of the year this July! (We're really excited for you to see what we have in store this time.)