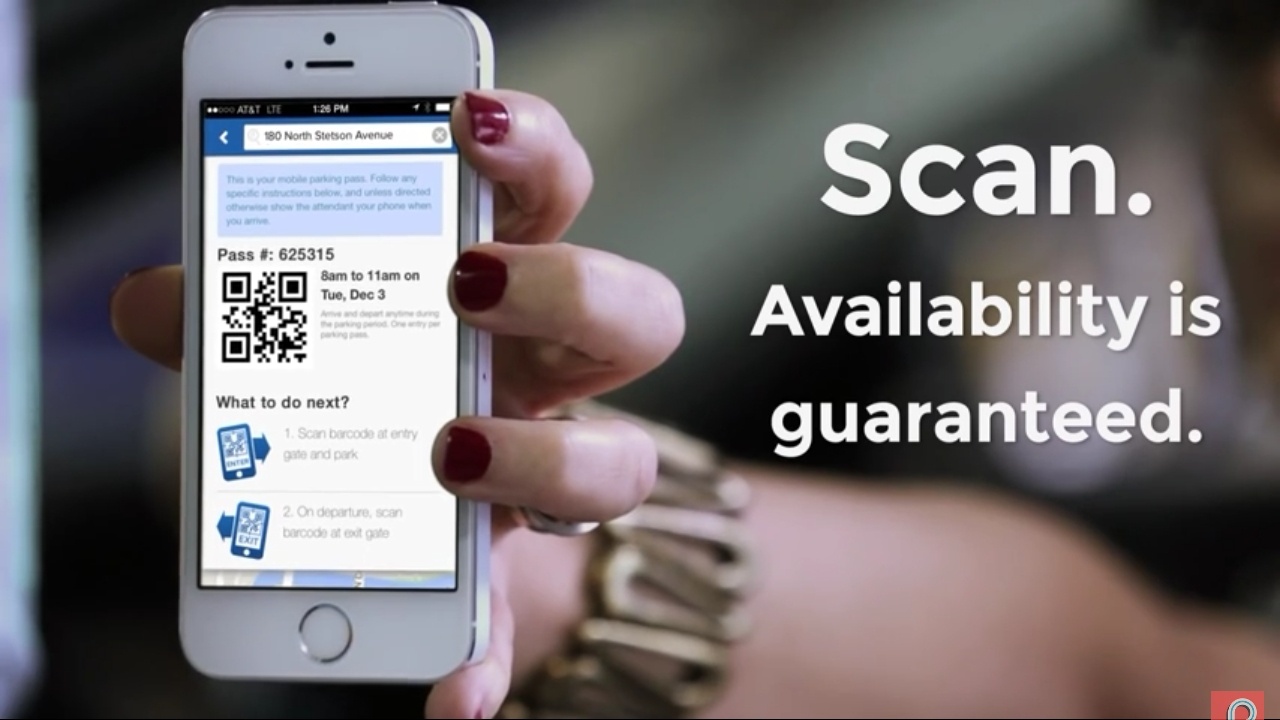 Few things in life are as frustrating as being in a rush and not finding a decent parking space. You end up circling around until you finally succumb to an insanely expensive parking lot – then moodily walk 15 minutes to your destination (in the rain).
If that sounds all too familiar, you'll be glad to know that you can avoid this exasperating routine altogether – using Alexa.
Meet ParkWhiz, a Chicago-based startup that lets you find and book a parking spot (at a reduced rate). This first-of-its-kind, on-demand parking service is available via their website, mobile app, and most recently, their Alexa skill so you can nab a parking spot with just your voice.
Alexa Fund invests in ParkWhiz
Earlier this month, the Alexa Fund added $5 million in new equity to ParkWhiz's Series D round. Amazon has long been working with big car brands like BMW, Ford, and Toyota to bring voice technology into vehicles – so the investment in voice-enabled apps like ParkWhiz makes perfect sense.
Furthermore, it pairs quite nicely with Amazon's new Echo Auto, a small dongle that plugs into your car's infotainment system, allowing you to ask for traffic reports, play music, add products to shopping lists, and interact with third-party apps – like ParkWhiz.
"The Alexa Fund was created to support companies building compelling products and services that leverage voice technology, and ParkWhiz is a fast-growing company that fits that profile perfectly," said Paul Bernard, director of the Amazon Alexa Fund in a statement.
How it works
If you're not bothered to navigate to their website or fiddle with their mobile app, you can activate the ParkWhiz Alexa skill.
Once you have it, you create an account and can start using it with your home-bound Echo or with the Alexa integrated in your car. The conversation will go something like this:
"Alexa, ask ParkWhiz to find a parking space near 20 Cooper Square."
"Okay, when would you like to arrive?"
"10 am"
"When would you like to leave?"
"2 pm"
"There's a space 15ft away for $12. Would you like to reserve your space?"
"Yes, book it."
It's as simple as that. To claim your reserved spot at the garage or parking lot, you just use your smartphone to scan the parking pass which is sent to your email upon booking.
So far, the practicality and convenience of this app has earned ParkWhiz over 40 million users across the US and Canada. Here's what users are saying on their website,
"Using ParkWhiz was awesome! I didn't have to walk forever or drive around trying to find a spot."
"Normally I pay around $50 for parking in Chicago, but with ParkWhiz I was able to get a spot for $18 downtown."
They also offer ParkWhiz for Business to streamline parking for visitors and employees.
If you feel like you need to see the skill in action before giving it a try yourself, watch this 1-minute demo showcasing how easy it is to use ParkWhiz with Amazon Echo.
Learn more about voice in vehicles
It appears voice tech has been really revving up its adoption on the road lately, from voice-enabled trivia games for drivers to apps like ParkWhiz that pacify the pains of parking. Any guesses on what's next? Share your thoughts in the comments.
If you're interested in discovering more about the future of voice tech in vehicles, follow VOICE on Twitter and keep an eye on the website for the 2019 VOICE Summit. It's set to be filled with fascinating demos, keynotes, and once-in-a-lifetime meetups. We'd love to see you there!