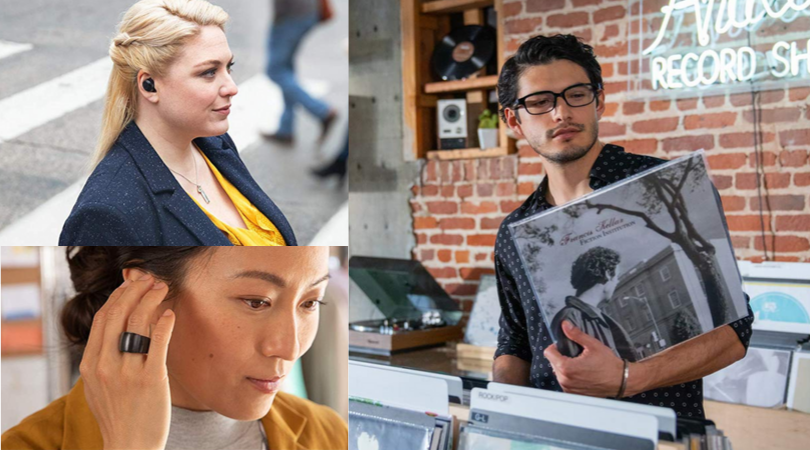 Alexa has left the building—and entered your earbuds, glasses, and rings.
Excitement is still in the air as Amazon's 2019 hardware event unveiled an impressive line-up of products along with useful software updates and a whole new way of interacting with voice technology. Here's a closer look at our favorite part of the line-up: the Amazon Alexa wearables.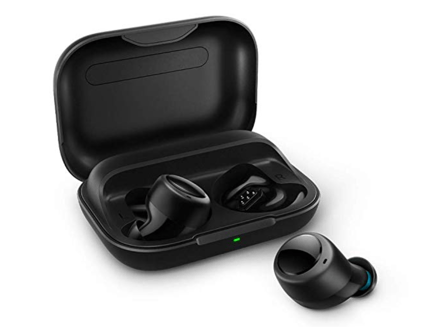 Source: Amazon
Do you miss talking to Alexa while away from home? Amazon heard you (as they do) and created Echo Buds—a set of wireless earbuds for hands-free Alexa while you're out and about. They can also play Audible audiobooks, stream music, and most importantly, they're splash resistant and don't fall out of your ears while you exercise.
The Echo Buds' battery has up to five hours of playback, and the included charging case packs up to 20hrs. If you're wondering how these buds connect to the Internet, the answer is that you simply tether them to your phone. To activate Alexa, all you have to do is use the wake word and chat as you normally would at home. You can also tap the bud to access your phone's regular voice assistant—even if it's Siri or Google Assistant.
Audio-wise, the sound is as smart and immersive as you'd expect for the price ($129) and integrates Bose noise canceling technology, which you can adjust by tapping the bud. A nice detail is the earbud's sensors that automatically pause playback when you take them out.
In the near future, Amazon plans to integrate Alexa with Whole Foods, so you can ask if an item is in store or even which aisle it's in. We'll have to wait and see what else they connect Alexa with.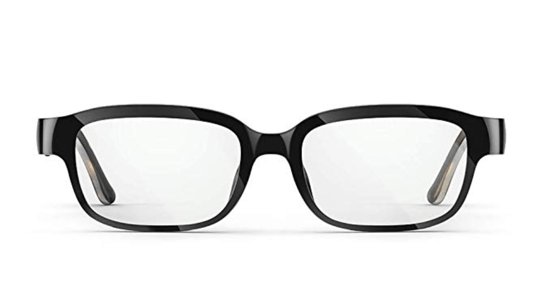 Source: Amazon
Remember Google Glass? This is nothing like that. The Echo Frames are a sleek pair of glasses that can be purchased as prescription lenses and let you carry Alexa wherever you go. They don't have a camera, just a microphone and speaker.
The microphone can be tapped off if you want some privacy and is designed to capture only what you're saying, not the loud person behind you. Similarly, the speaker directs audio to your ears only so others can't eavesdrop on your calls or notifications.
Amazon gave the heads up that these aren't ready for the public just yet (they're currently "invite only") and didn't go into detail on battery life or possible augmented reality features. What we do know is that the Frames let you chat with Alexa while keeping your hands, eyes and ears free. Think about walking past a store and casually asking Alexa to put an item on your To-Buy list, or looking up at increasingly ominous clouds and asking Alexa what time it's supposed to rain today.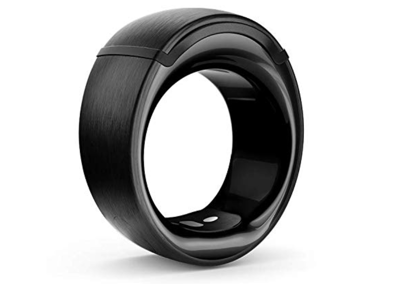 Source: Amazon
Ever wanted to talk to your hand in public? No? Well, now you can.
One of the most surprising announcements was the Echo Loop, an Alexa-enabled ring. As with the Echo Frames, this one is set to "invite only" while they work out the kinks and refine its features.
The Loop has a tap-on button to wake Alexa and, like their other wearables, tethers to your phone for internet connection. It also has a small microphone and a haptic feedback engine so notifications come in the form of a small vibration on your finger. To talk to Alexa, you have to bring the titanium-framed ring up close to ask questions, set reminders, etc., then hold it near your ear to hear the answer. Not exactly a subtle user experience, but maybe they'll let wearers sync the ring's audio to any pair of Bluetooth earbuds later on. One appreciated detail is the ability to double-tap the Loop to call your top contact—a useful feature to have in an emergency.
The ring is waterproof enough to resist frequent hand-washing (but maybe don't swim with it on) and it comes with a proprietary charging dock. Amazon also said they'll ship a "fit kit" with four different ring sizes for you to try on before they send you the actual Echo Loop. Smart move.
What else is new?
Aside from these wonderful wearables, Amazon splurged on about 13 more releases, ranging from an Alexa-enabled oven and Ring indoor camera to the new Echo Show 8 and Echo Dot with a LED display that shows the time, outdoor temperature or timers. Additionally, they announced that Alexa will soon debut celebrity voices—starting with Samuel L. Jackson (yes, there will be an explicit version).
Last but not least, you'll soon be able to say "Alexa, delete everything I said today" to wipe your device's recording history clean. A solid point for privacy.
There's a lot to process after Amazon's hardware event, and plenty of developments to look forward to. To learn more about their entire line-up, turn to your own Alexa and say, "Alexa, tell me about your new devices."