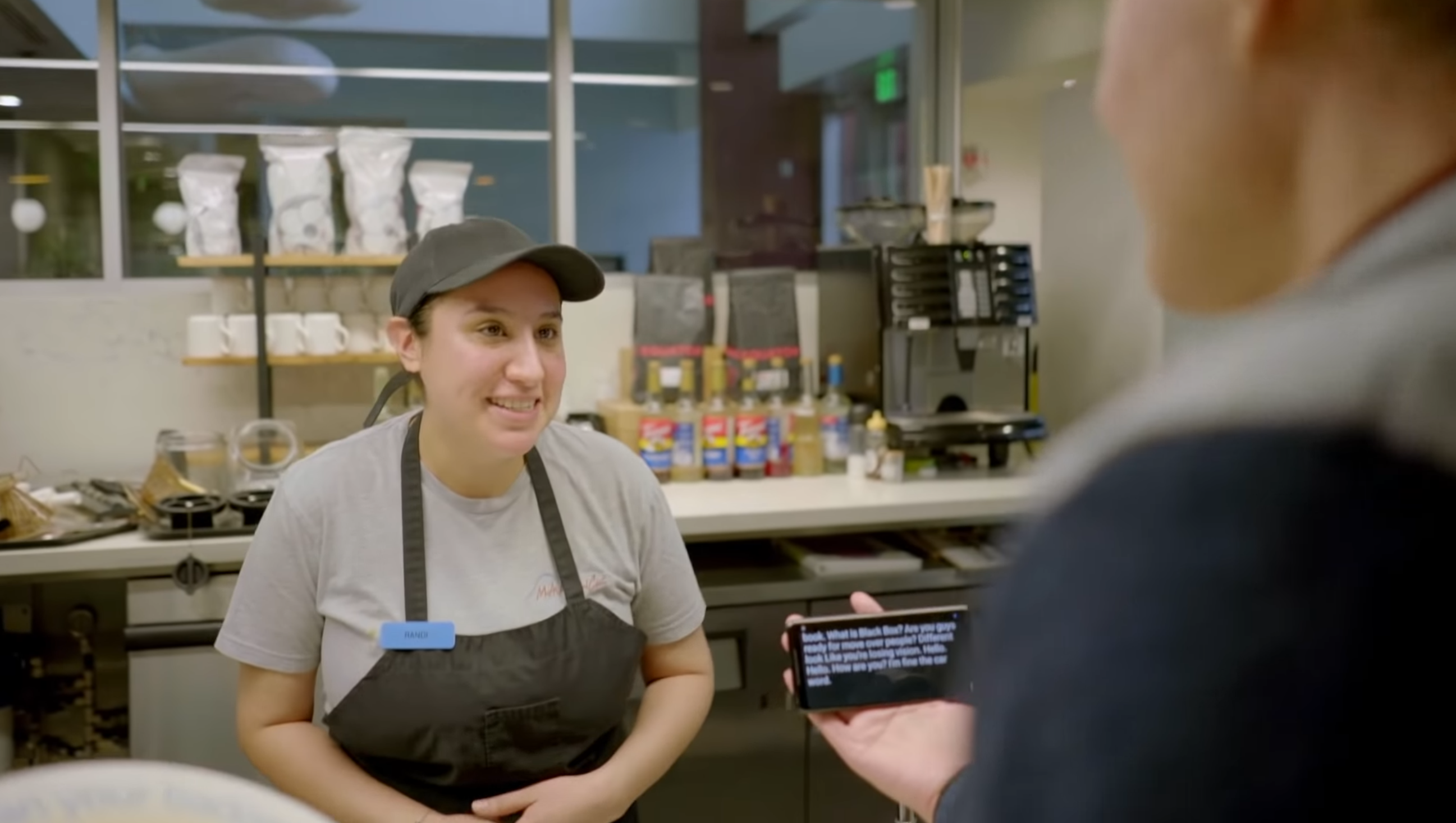 The brightly lit cafe in Google's building is empty when Dmitri walks in, phone in hand. He greets the young woman patiently waiting behind the counter, who kindly returns the greeting and asks what he'd like to order. Dmitri watches her lips move soundlessly, as if she were speaking on a TV set to mute, then raises his phone and watches as her words fill the black screen in large, white text. After a pause he looks up at her and, with some difficulty, asks with a smile if he can have some tea.
Dmitri Kanevsky is a Google Research Scientist who lost his hearing when he was just one year old. His whole life, he's been fascinated with technology and how it can help people like him communicate easier. Speech recognition, in particular, is his favorite.
For the past few years, Dmitri has been working closely with Google engineers on developing their speech recognition technology to create Live Transcribe, the Android app he used to instantly transcribe the server's words at the cafe.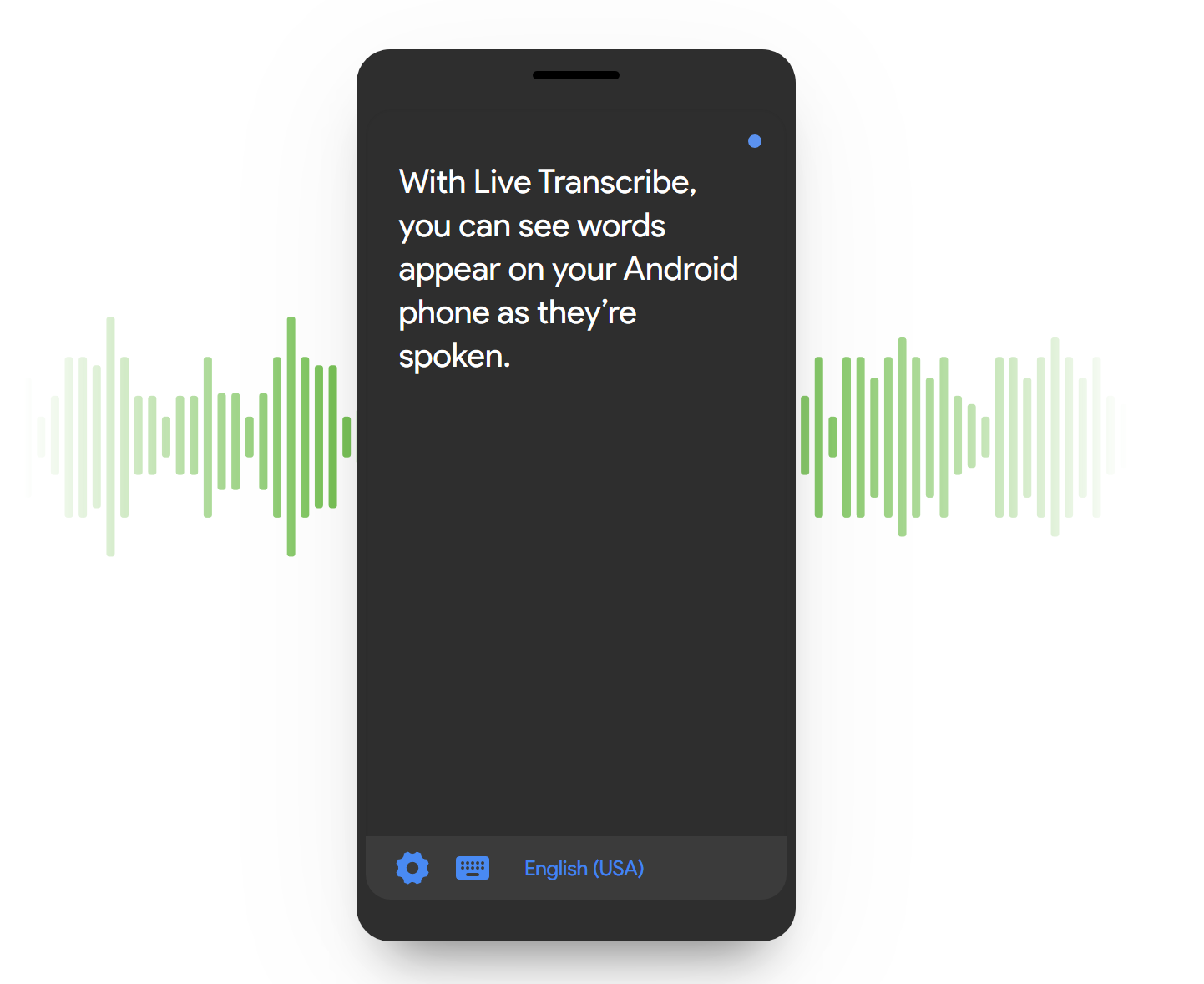 Credit: Android.com
"This was something born out of Dmitri's needs," said Chet Gyegy, a Google software engineer who helped bring all the right pieces of the tech puzzle together to create the app.
To test their app, Dmitri and Chet partnered with Gallaudet University, a leading institution for the education of the deaf and hard of hearing in Washington D.C. One of the testers was Dr. Mohammad Obiedat, a deaf mathematics and information technology professor at the university.
"I started using it with my two sons. Both of them are hearing, so I use Live Transcribe with them," he signs.
"Live Transcribe is changing the way we communicate with hearing people." - Dr. Mohammad Obiedat.
Back at Google, Dmitri and the team review how people are using Live Transcribe and continue making the app faster and smarter, so people can converse as naturally as possible.
"Speech recognition accuracy has finally become so good, that I can fulfill my life's dream to use it to communicate with people," says Dmitri with a proud smile.
Thanks to him and the team, Live Transcribe is finally available on the Google Play store with impressive features including support for up to 70 languages, and the appreciated option to delete transcriptions. It's also free to download, so anyone with an Android phone can use it to communicate in the moment, whether they're meeting someone new or simply ordering tea at a cafe.
"Information is power, and Live Transcribe gives deaf people an opportunity to be empowered." - Dr. Mohammad Obiedat.
Watch Dmitri talk about Live Transcribe here. If you want to see and meet more people like Dmitri making great strides with voice technology, join us at VOICE 2020 where people of all abilities can learn, connect, and give keynotes on their work. Everyone is welcome.