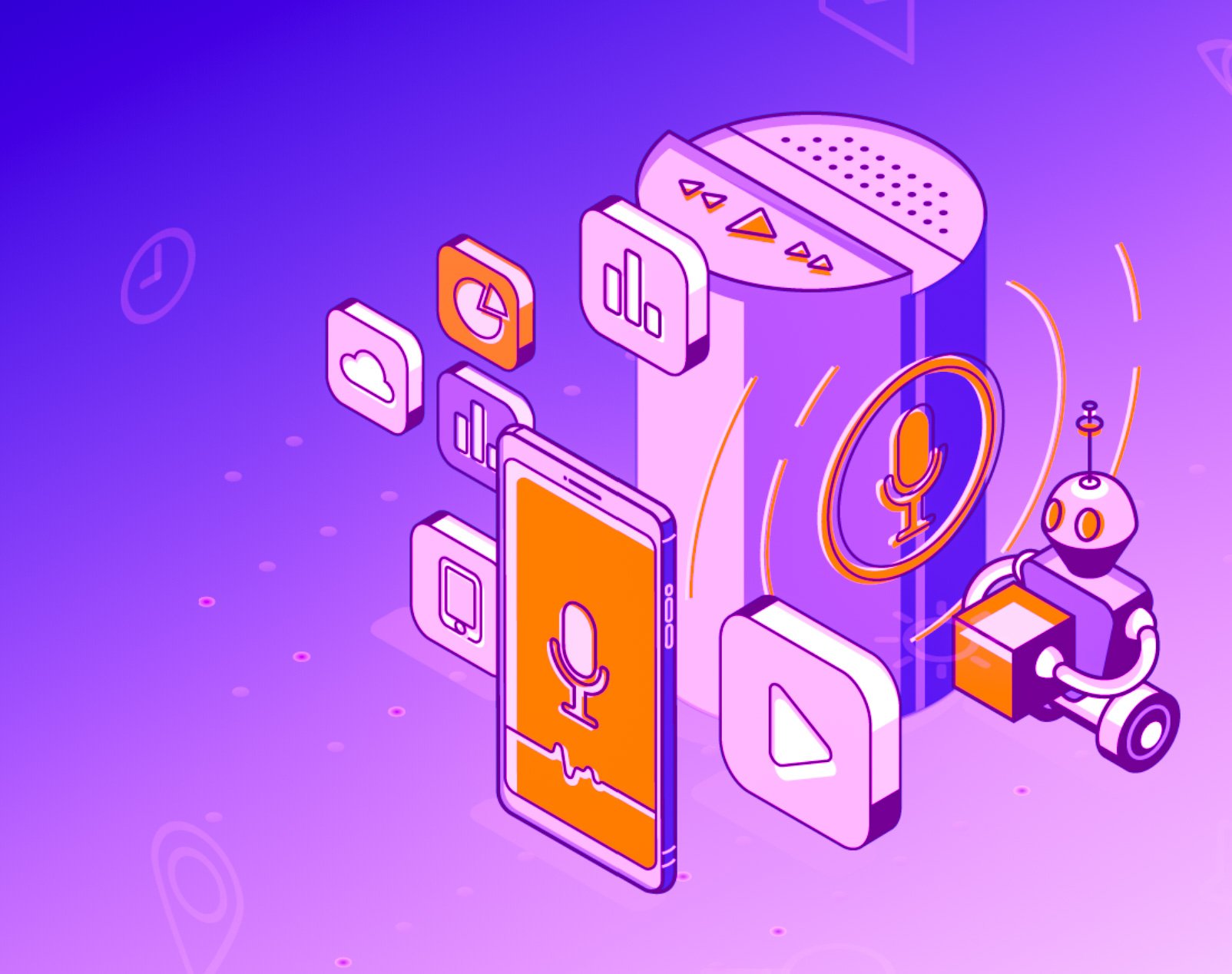 CES: the global stage for next-generation technology and world-changing innovations. It's the most exciting gathering place for pioneers, marketers, creatives, executives, and consumer tech aficionados.
The best part? VOICE will be there on January 8th for a full day of keynotes, case studies, and enticing research that could redefine the future of your business.
As thrilled as we are to be at CES, we're even more excited to have you and our VOICE community join us. So, if you want to explore how Voice technology is set to transform your industry, here's what you can expect from VOICE Live from CES.


Meet world-class speakers and tech pioneers
From Google Assistant and Amazon Alexa to Mercedes-Benz and Mayo Clinic, our growing collection of CES speakers is set to cover the entire voice-first frontier. With our own Juniper room in the grand ARIA Resort & Casino, everyone you know and admire in the Voice industry will be in one place.
You can mingle with your heroes, chat with rising tech stars, poke investors about their best bets, and browse the sponsored booths where you can learn what's new from:
Google Assistant
Potato
WillowTree
XMOS
Entercom (Radio.com)
What3Words
Speech Morphing
Discover the latest tech trends in your industry
Whatever you're into, we've got it at CES.
Healthcare, entertainment, retail, IoT, enterprise, design, gaming, and so much more are already on the agenda! We're still accepting speaker submissions, so the schedule is still in the works. But, we can give you a quick peek into what we already have planned:
At 9 AM sharp, we'll kick off with an eye-opening keynote from Google, then keep the momentum going with wisdom-packed panels, fireside chats, thought-provoking talks, and instructional sessions from industry-leading brands and people. We're talking Dr. Joan Palmiter Bajorek, David Isbitski, Scott Huffman, Bret Kinsella, and of course, our very own Pete Erickson—just to name a few.
After a closing keynote at 4:30 PM, we'll end the day on a high-note with an exclusive reception at the Juniper Lounge. It's Vegas, after all.


How to register for VOICE Live @ CES
If you're serious about pushing your brand further into Voice, then VOICE Live from CES is where you'll want to be this January.
To get your foot in the door, first get your general entry ticket on the official CES website. (Psst! Scroll to the end of this blog for 25% off your purchase!) Then, add the conference track: "VOICE: Brands Leveraging Voice Technology" to your schedule. And you're in!
If you want to be much more than just an attendee, you can join us as a speaker or sponsor to spread your message around the globe and impact thousands at once. You can sponsor a session, a meal, a private reception, or even attendee goodie bags and we'll make your message resonate within the room and beyond.
Interested? Get in touch and we'll sort something out.
Join us online too
We understand not everyone can hop on a plane to Las Vegas right when workplaces are just firing up for the new year. So, to make sure our entire VOICE community feels included in this special event, we'll be live-streaming every session across multiple online channels. (Not everything that happens in Vegas has to stay in Vegas.)
We're still working on the streaming details, mind you, so make sure to follow us on Twitter and Facebook for updates on exactly when and where you can log in.
If you have any questions at all on VOICE Live @ CES, send us a message or leave a comment below. (We check every single one.)