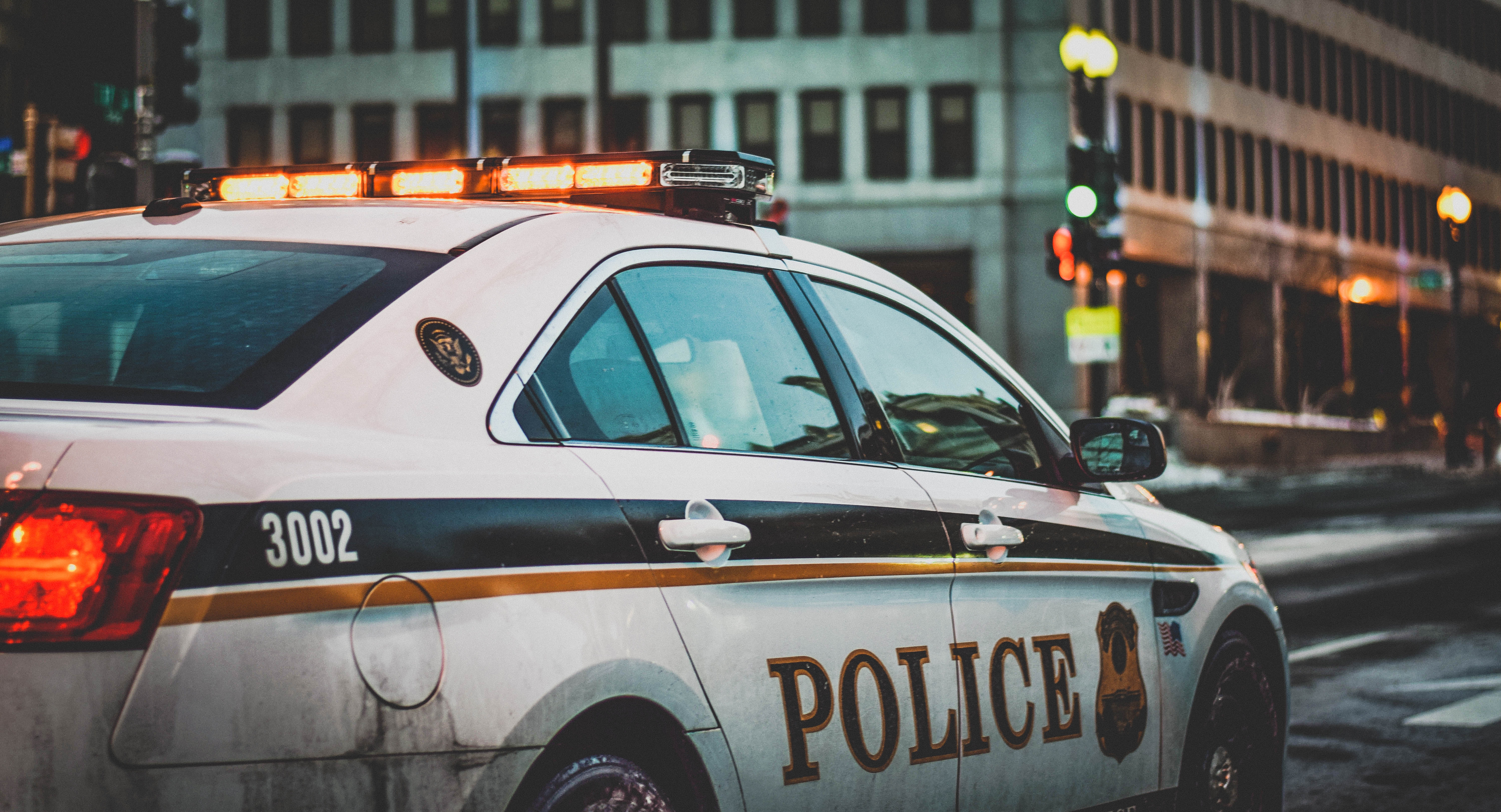 Here's the problem: there are 2.25 million public safety officers in the U.S. and only 100.000 dispatchers. This means police, firefighters, and medical service providers—all of whom are usually in time-sensitive situations—have to wait for a dispatcher to become available so they can get the 101 on the situation ahead.
This is what James Shelburne, Senior Product Manager at Alan, told VOICE while explaining the gap in communication for first responders.
"It backs up the entire system," he added, "but now first responders can ask Alan where they need to be and what they need to know without waiting on a dispatcher."
This renewed productivity is the main motivation behind Alan, a voice AI-powered platform that aims to voice enable any mobile or web application in minutes. In the case of first responders, Alan is helping them run their day more efficiently—potentially saving lives in the process.
What Alan does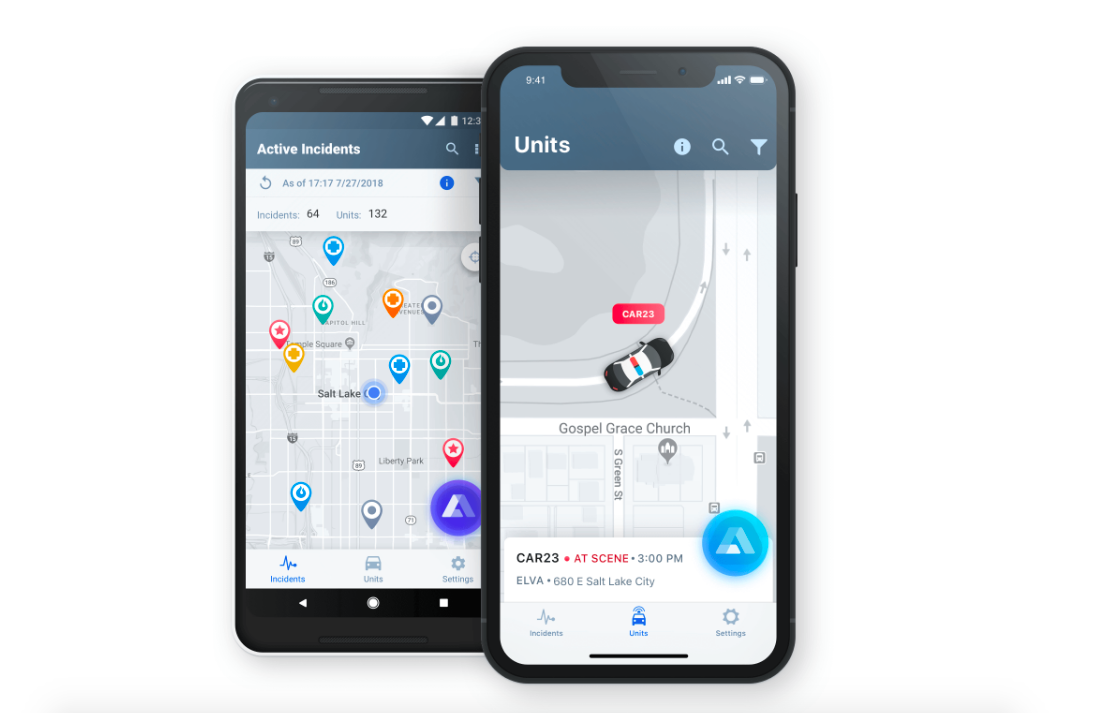 Source: Alan
Alan, named after the pioneering Alan Turing, has one goal: to add intelligent, natural voice to all applications.
With its quick integration and novice-friendly interface, Alan has become the perfect medium for the mobile workforce—where productivity on-the-go is top priority.
For a clearer picture of how Alan can help, imagine a police officer zooming towards a scene of an incident but with no real details on what's happening and who's already there. Instead of fiddling with a radio, they tap the "Alan button" in the corner of their smartphone's screen and ask for incident details and how many units are on the scene.
For another scenario, now picture a medical emergency service provider roaming the streets with the dispatcher firing multiple incidents in the vicinity. Instead of waiting for the dispatcher to tell them where to go first, they simply ask Alan what the highest priority incidents are. Alan lists the incidents out loud while syncing its words with visuals on the screen, showing a map with different colored "incident" pins. The first responder then asks which is the nearest incident, to which Alan responds and shows them the fastest route to the scene. Now they can get to where they're needed the most.
How it works
In simple terms, the Alan Voice AI platform understands natural language (including professional jargon) and provides both voice and visual responses. It's capable of identifying the context of the conversation and uses Machine Learning to continually improve its accuracy.
For the first responders app, the Alan team set it up so that it could be plugged into the responder's CAD (Computer-Aided-Dispatcher) without any additional hardware, software, or special training. This enables first responders to access information and maps without a moment's delay or the hassle of learning new voice commands.
For companies that are interested in voice-enabling their applications with Alan, they have two choices: ask the Alan team to take care of it or ask for the SDK so their developers can build the company's voice dialogue and interface.
"Anyone who knows Javascript can quickly use Alan Tutor to create voice dialogue," states the Alan website. The same page also explains that they provide a mobile and web SDK so developers can add a devoted microphone button to the company's existing interfaces.
As for privacy, Shelburne explained that Alan doesn't store any messages in the cloud for anyone to sift through later. At most, the developers in charge of each company's voice experience will see a log of anonymous requests to get a better idea of what questions are being asked of Alan. Aside from that, each conversation is secure—with absolutely no marketing strings attached.
The future of Alan
As the world's first "mission critical voice platform," Alan is set to make significant improvements in the public safety market. But the team behind Alan has even bigger plans.
One is to expand to other areas—like education, for example. Yes, Alexa is already in classrooms and riding in ambulances, but Alexa is still easily confused and users often need to remember how to ask things "the right way". Alan aims to be different.
"The future we want to work towards is one where voice assistants understand everything you need and can quickly address it," James Shelburne told VOICE.
Another goal of theirs is to allow brands to upload their own voice files, since the smooth-talking Alan may not be everyone's cup of tea. Shelburne implied there were more surprises up the team's sleeves, but wanted to wait until their upcoming launch in Boston before making any statements.
Even so, Alan shows promise for anyone who needs information quickly and securely while on-the-go. For now, it's a relief to know Alan is working to increase productivity for first responders and decrease waiting times for those in need. For many, those extra seconds can be the difference between life and death.
Learn more about voice in public safety
To find out how voice tech is changing one industry at a time, join us at the VOICE Summit for dozens of keynotes, workshops, panels, hackathons, and lunches with fellow voice-first fans. There's no better place to learn about voice than the world's largest voice-tech conference. Register now to save on your full-access pass.
If you can't make the Summit, keep up with the latest news by following VOICE on Twitter here.