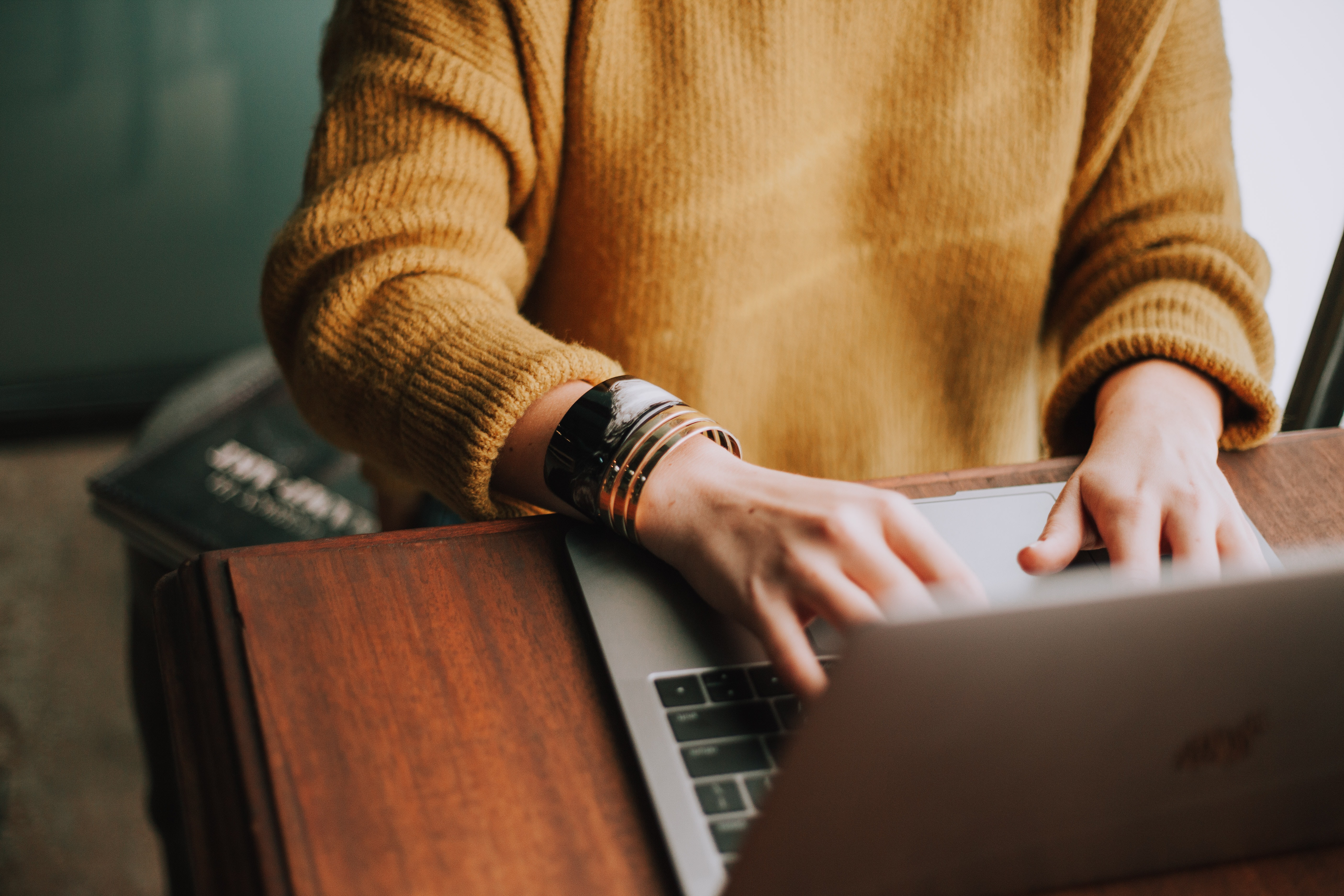 Voice technology is an exciting field that anyone can get a fresh start in. Now with everyone at home and some with substantially more time on their hands, it's a great opportunity to plump your resume so you're ready to jump into a new job as soon as society bounces back.
If voice tech is your next career aspiration, we've collected some helpful insight and tips directly from a top recruiter in the industry. Allys Parsons, a VoiceTech Recruiter & Operations Director at techire, joined us on Inside VOICE to share what's currently happening in the Voice recruiting space, what recruiters are actually looking for, and how to jazz up your resume so that it gets picked from the pile.


Finding a job in voice technology
Even before the March madness around the world, finding a job in the voice tech space was already tricky. Nobody was entirely sure where to look, who to poke on LinkedIn, or what positions were even available. And, honestly, that continues to be the case.
As a result, most aspiring workers rely on word-of-mouth and generous people like Allys to tell them which roles companies are actively hiring for and what skills they need to get in. Well, we asked her those precise questions for you.
What roles are companies hiring for?
"The two key areas are: software development and conversational design," Allys told our host Keri Roberts with steadfast certainty. "Software developers were the main focus at first, because everyone was looking to build voice applications, but now the design side of things has become just as important."
Allys also reveals that a surprising role gaining popularity in the industry is for linguists.
"Not many people outside the industry realize the importance of linguistics in Voice," she says. "Understanding how people respond to voice and the emotional characteristics of different voices is something companies are really beginning to focus on."
(If you're intrigued by the linguistic side of Voice, check our post on Being A Creative in Voice featuring linguist and CX designer Joan Palmiter Bajorek.)
As for when is the best time to apply, now is as good as any. Business will open up eventually, and plenty are taking advantage of the current quietness to sift through candidates and have someone ready to go when the time is right.
What should you include in your resume?
Aside from relevant experience in software development and/or conversational design, Allys says that "understanding user research and having a general idea of UI/UX" is a huge bonus.
Recruiters like Allys also love to see passionate hobbyists who build voice skills in their spare time. "It really shows commitment and willingness," she said. "So, to me that's very attractive when looking through resumes."
But projects and experience aren't the only things recruiters are looking for.
"We're looking at transferable skills, and also interpersonal skills," Allys reveals. "A lot of things can transfer into Voice. For example, someone with a creative flair who's good at problem solving and has enthusiasm and drive—all those interpersonal skills can really help within the voice space."
Although she warns that many people who fit the bill have a habit of not actually showing it in the resume they turn in. You wouldn't say you're an expert cat photographer during a job interview at Microsoft, so don't give voice tech recruiters a resume detailing your vast experience as a sous chef.
"Not everyone's gonna have loads of Voice experience. But if someone's got interest in it and shows initiative, it's a really good thing."


Breaking into Voice as a beginner
If you're not in tech or design, don't fret. You don't have to be to get started in voice tech—in fact, most leaders in the industry weren't either when they first stumbled into the space. For example, the conversational designer for the award-winning Westword Alexa skill, Kat Zdan, came from an acting background with no plan of entering voice tech at all. The creator of several successful voice skills, Kiki Monifa, was a lawyer for 20 years before she got her first start. Even our very own Inside VOICE podcast host, Keri Roberts, has a proud background as a dancer.
For all you doubtful dreamers out there, Allys has some tried and true advice.
"Take the time to educate yourself. Look online for podcasts, seminars, webinars, and join online courses that will help you get ahead."
You can also trial your skills on platforms to help build your confidence in your craft before approaching a company for a job. Allys adds that inserting yourself in classes and social groups can give way to something that's equally as important: connecting with people in the space you're hoping to break into and using their insight to jump towards your next step.
There are plenty of reasons to talk yourself into entering the right online circles. To echo Allys, the best way to get started in voice tech is, essentially:
"If you've got an interest in it, have a look into it, join the community and find out what's out there."


Join the VOICE community to keep learning
Even with every conference center shut, there's no lack of opportunities to connect with the voice-first community and immerse yourself in the topics you care about. At VOICE, we have two exciting opportunities to get you started: VOICE Talks and VOICE Global.
VOICE Talks is a free monthly livestream presented by Google Assistant starting this April 28th that features different industry experts in each episode to give you the inside scoop on current trends and opportunities.
VOICE Global is a free voice tech conference on June 9th featuring pioneering thinkers, startups, and everyone in between for a full 24 hours. Wherever you are in the world, you can jump online at any time to learn from your favorite companies and hop into private chats with the recruiters hiring for them.
Take your pick, register today and we'll send you the schedule. (Or, you know, you can always join both.)